Jet Set Websites are ready to go WordPress websites templates with training.
Save yourself a tonne of time and grab a WordPress template using the exact customer journey and design stages I use to create successful websites for my clients.  
Jet Set websites come with step by step training videos to show you exactly how to add your own images and text so you can create your professional looking website with the confidence that you are in control.
You also get support from me too so you can get your new professional website up online and be sharing it with the world in no time at all!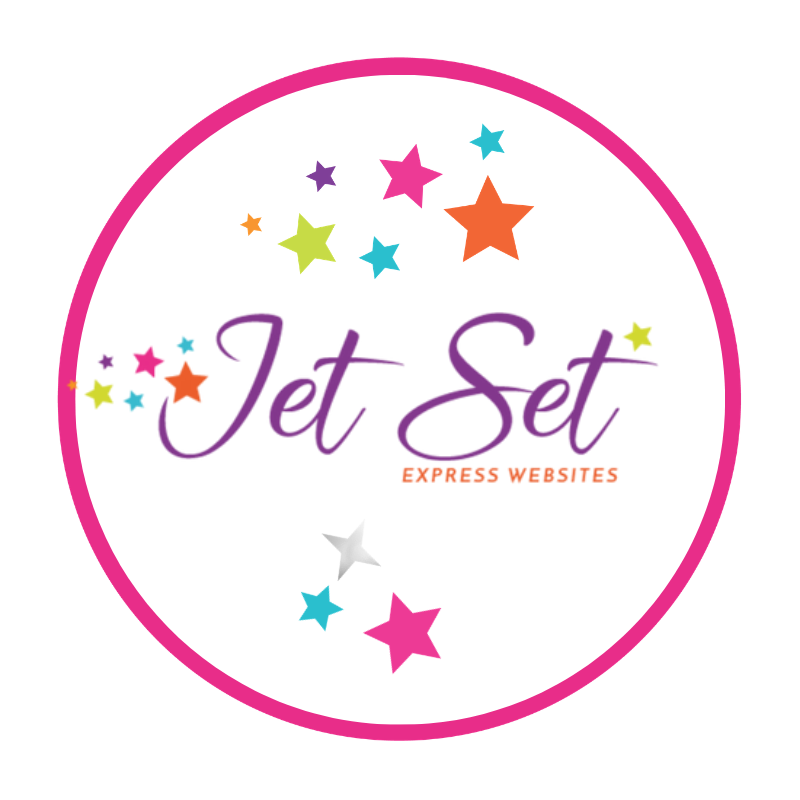 Ready to go 5 Page Website, including Home, About, Services, Contact and Blog.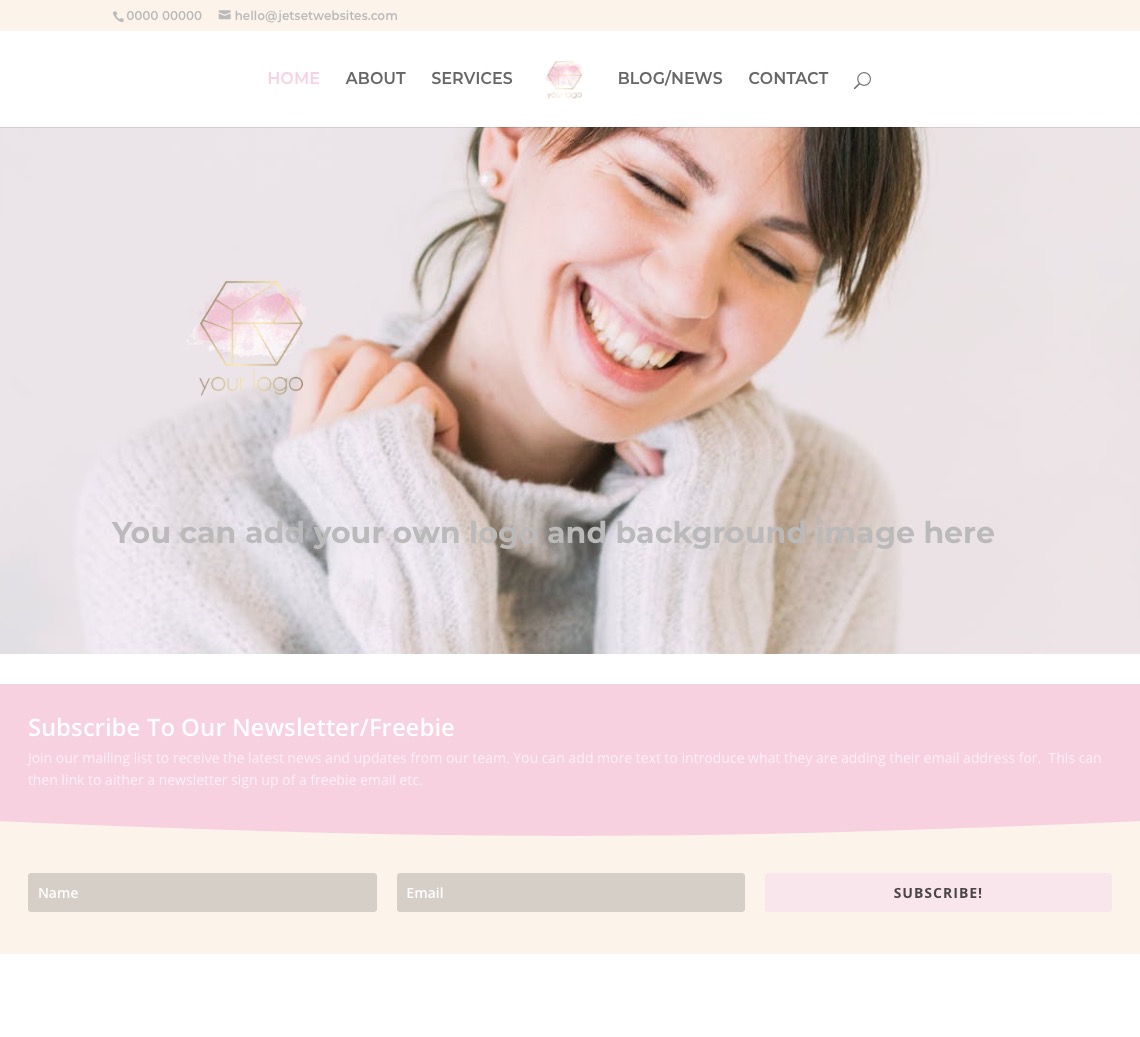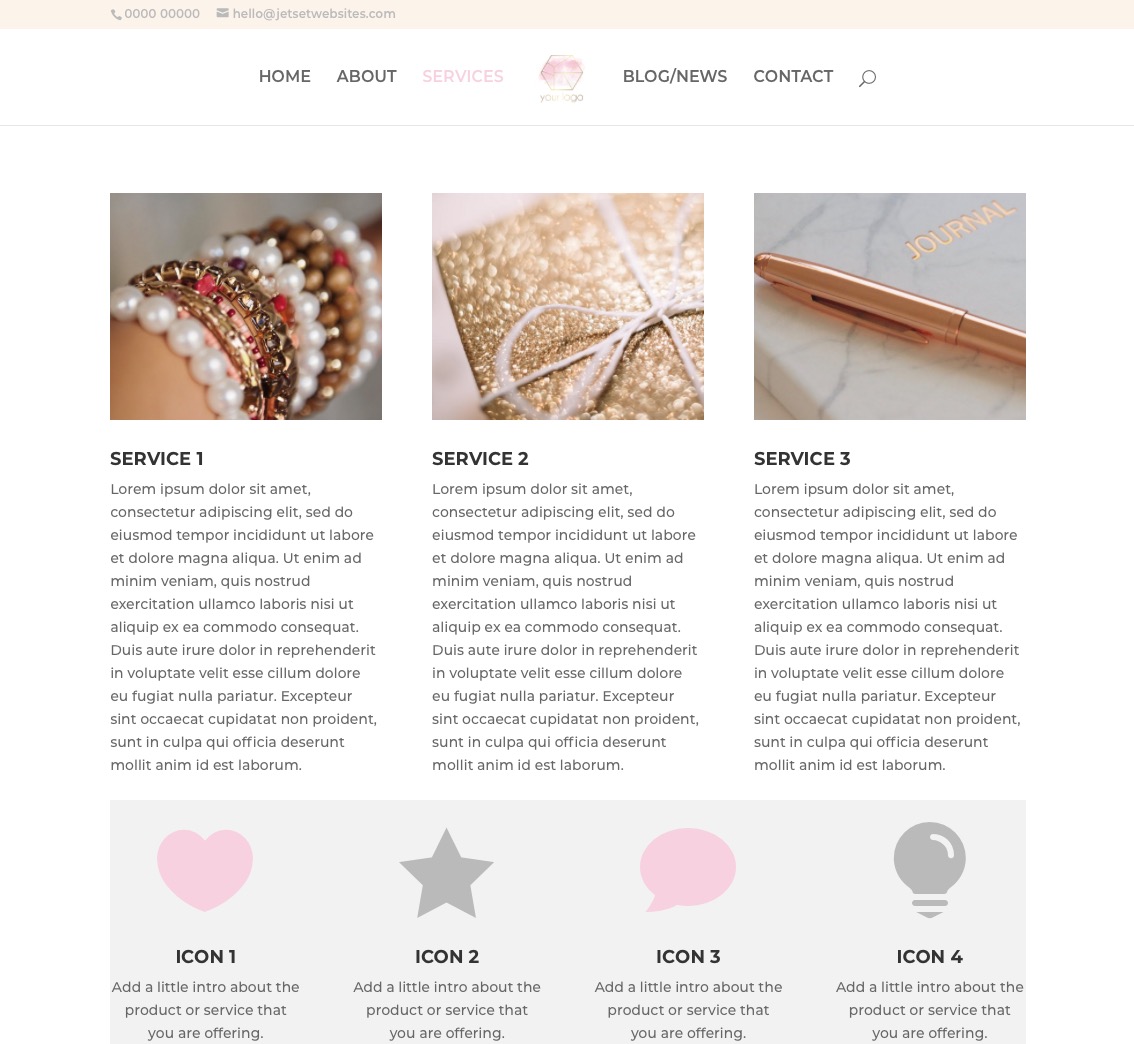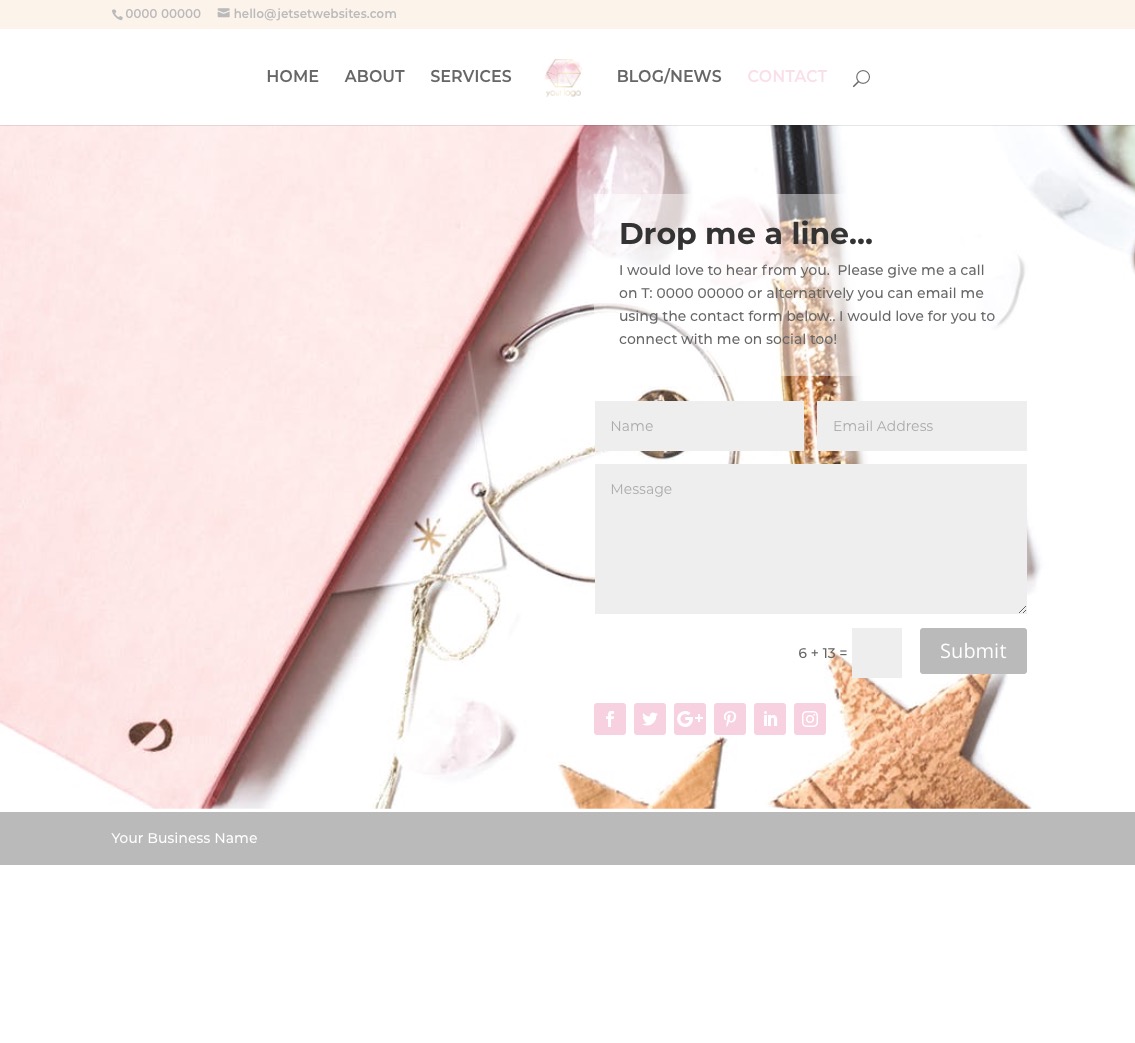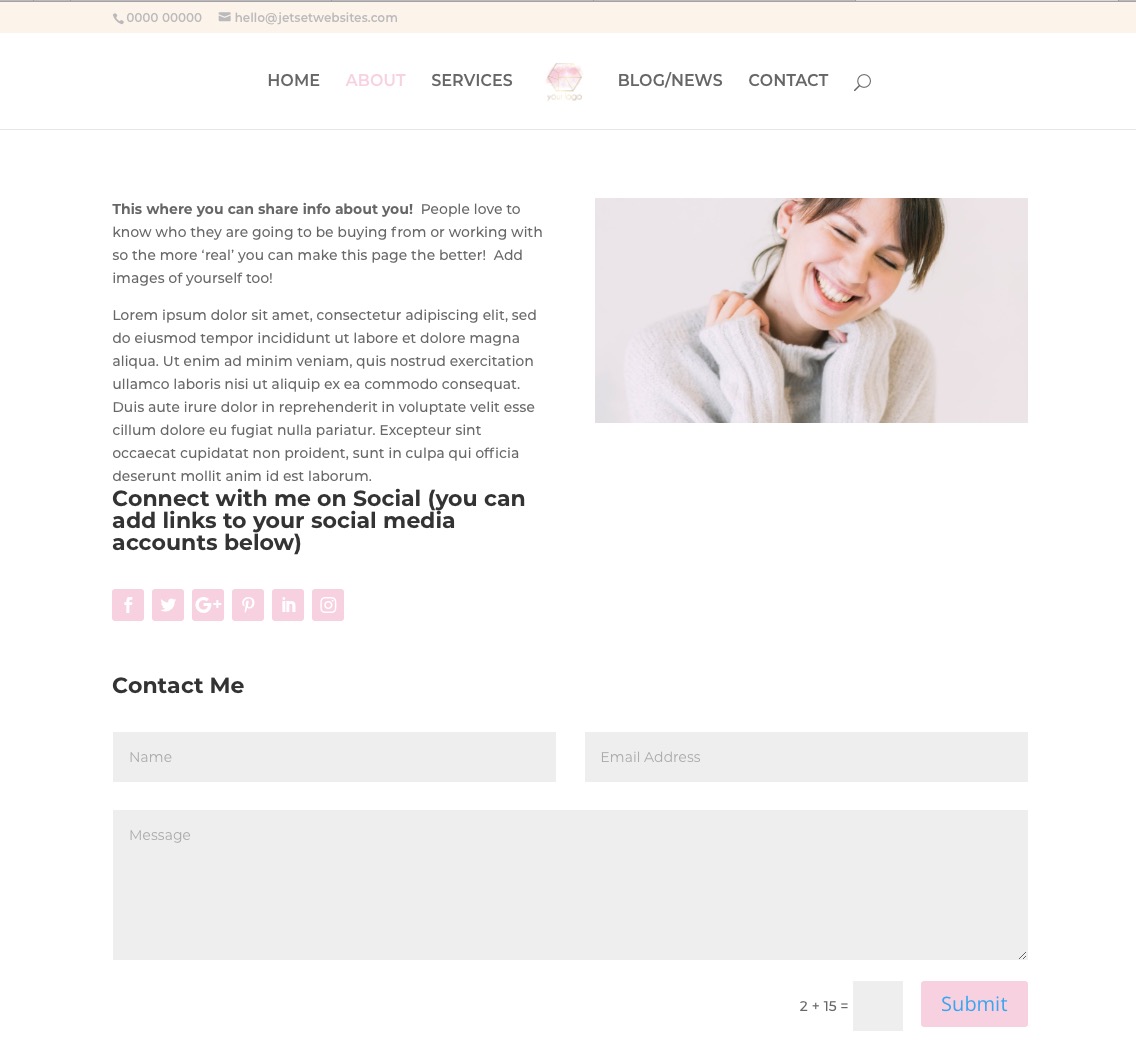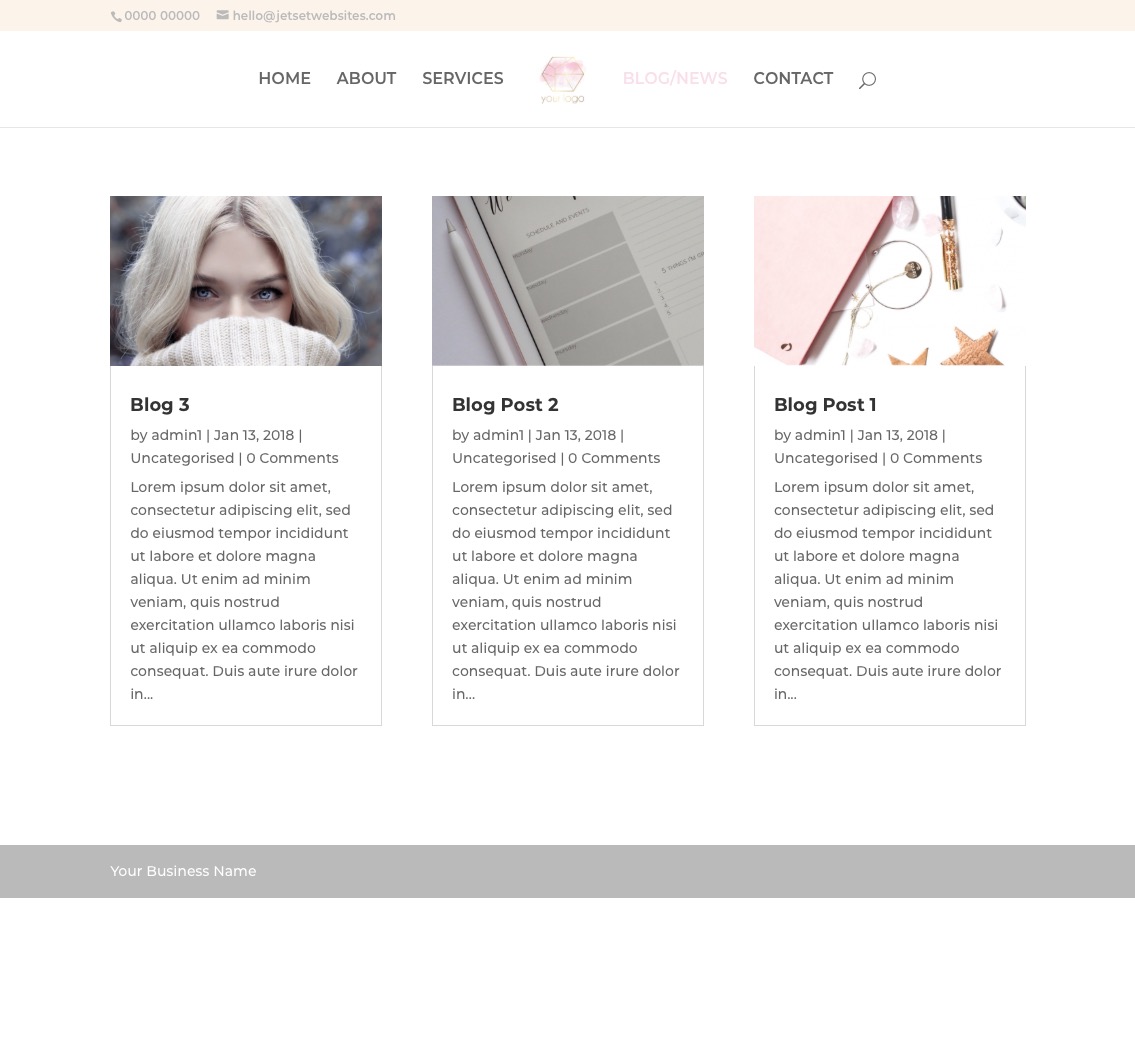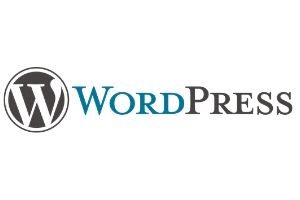 What you'll get?
A five page WordPress website, fully installed for you with the divi theme.  Each page is fully customisable.
You have FULL control of your own WordPress website and full access to all the training resources from me.
Simply Select a website from the 11 colours below, order and I will get you all set up and ready to go!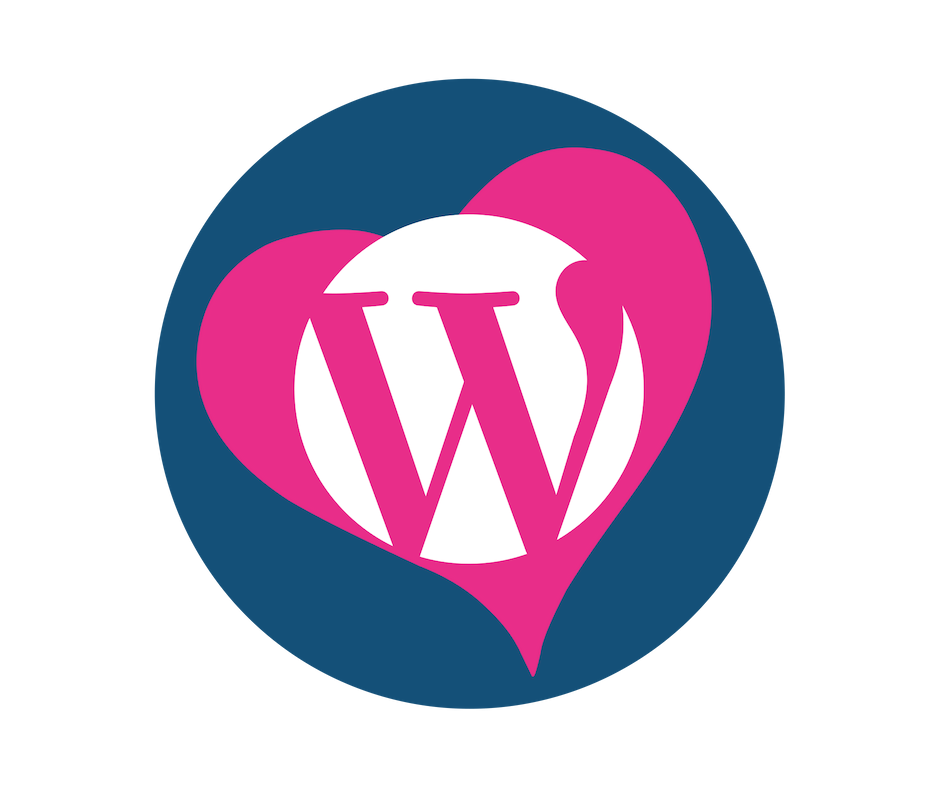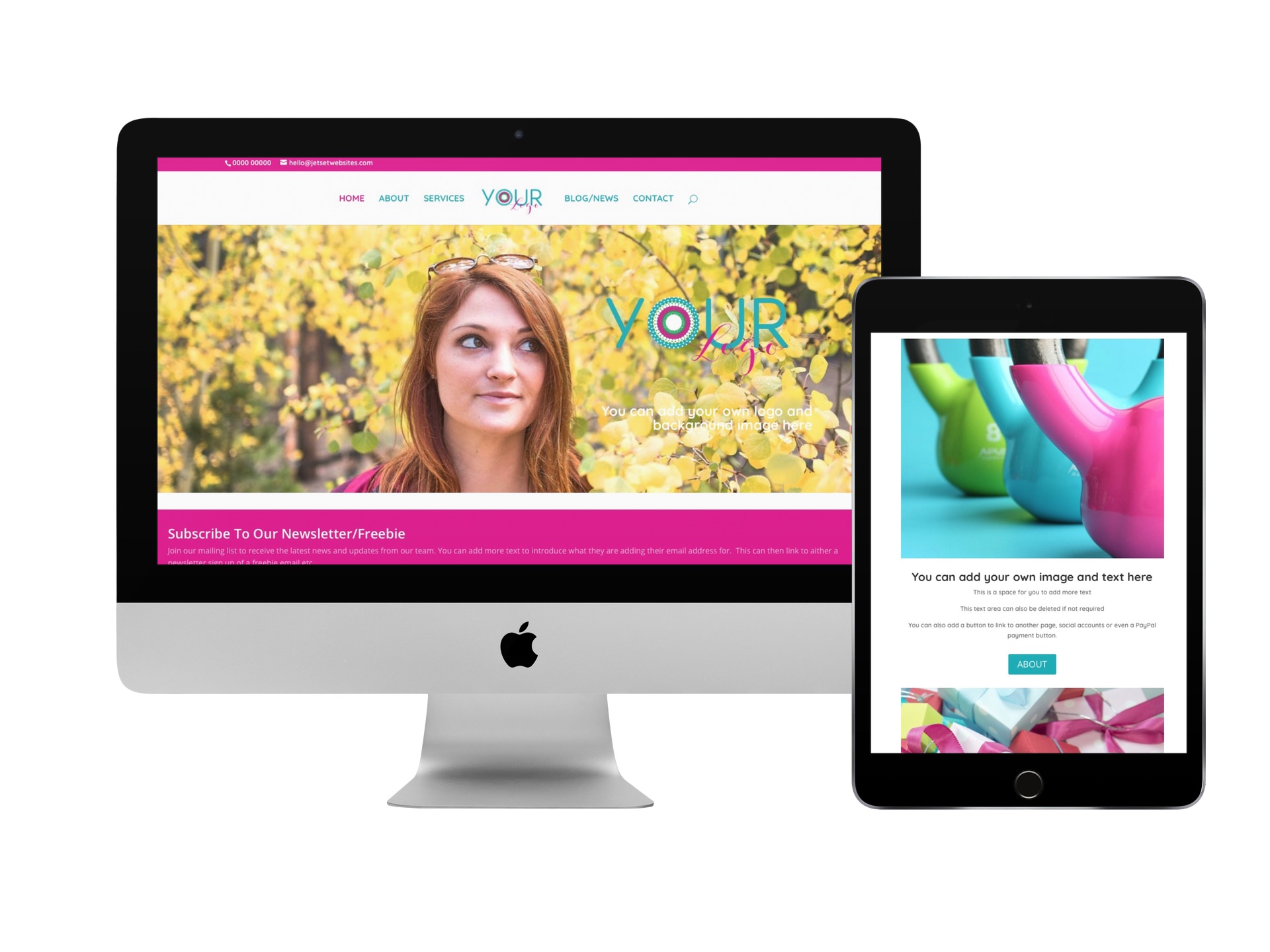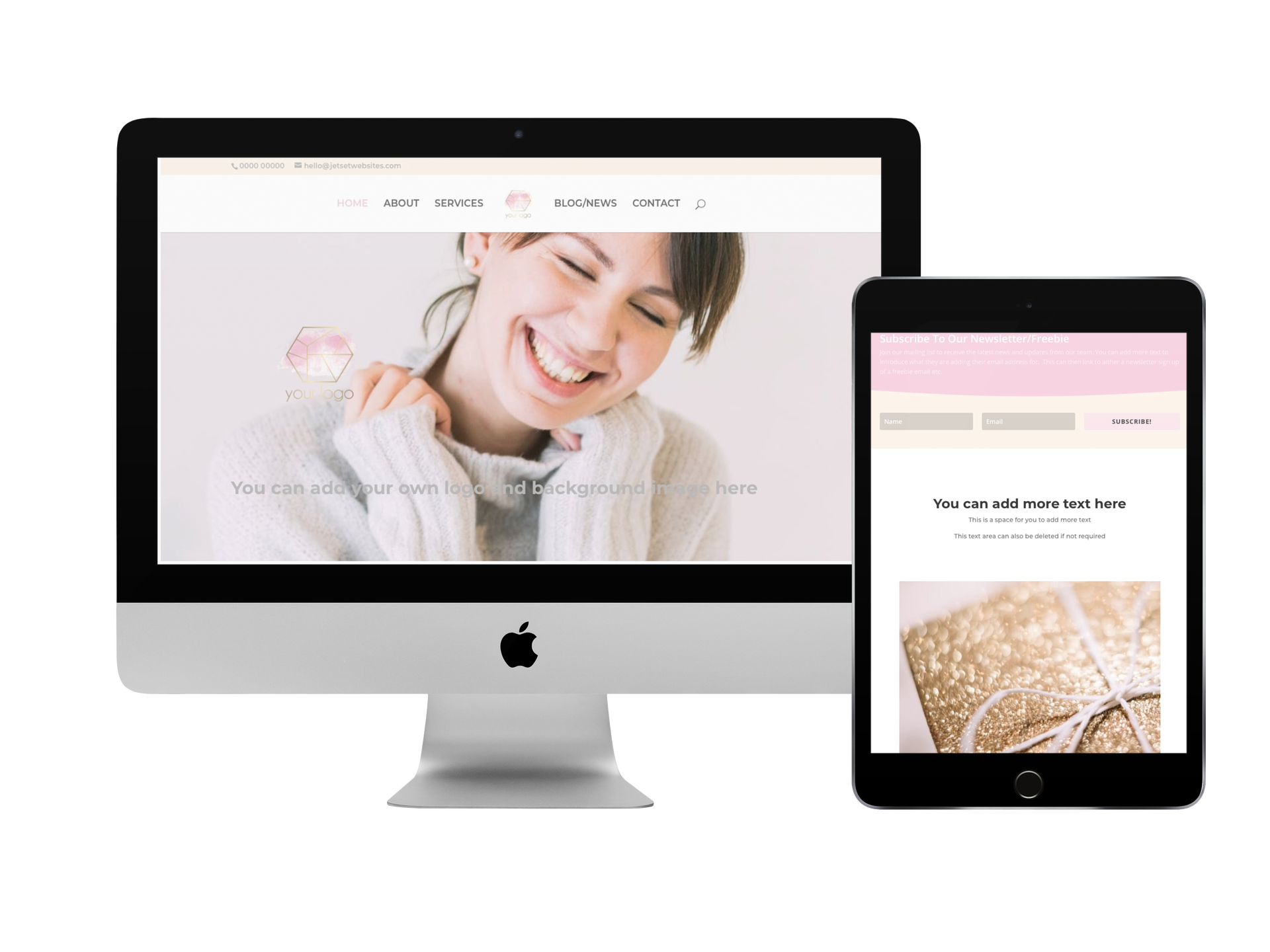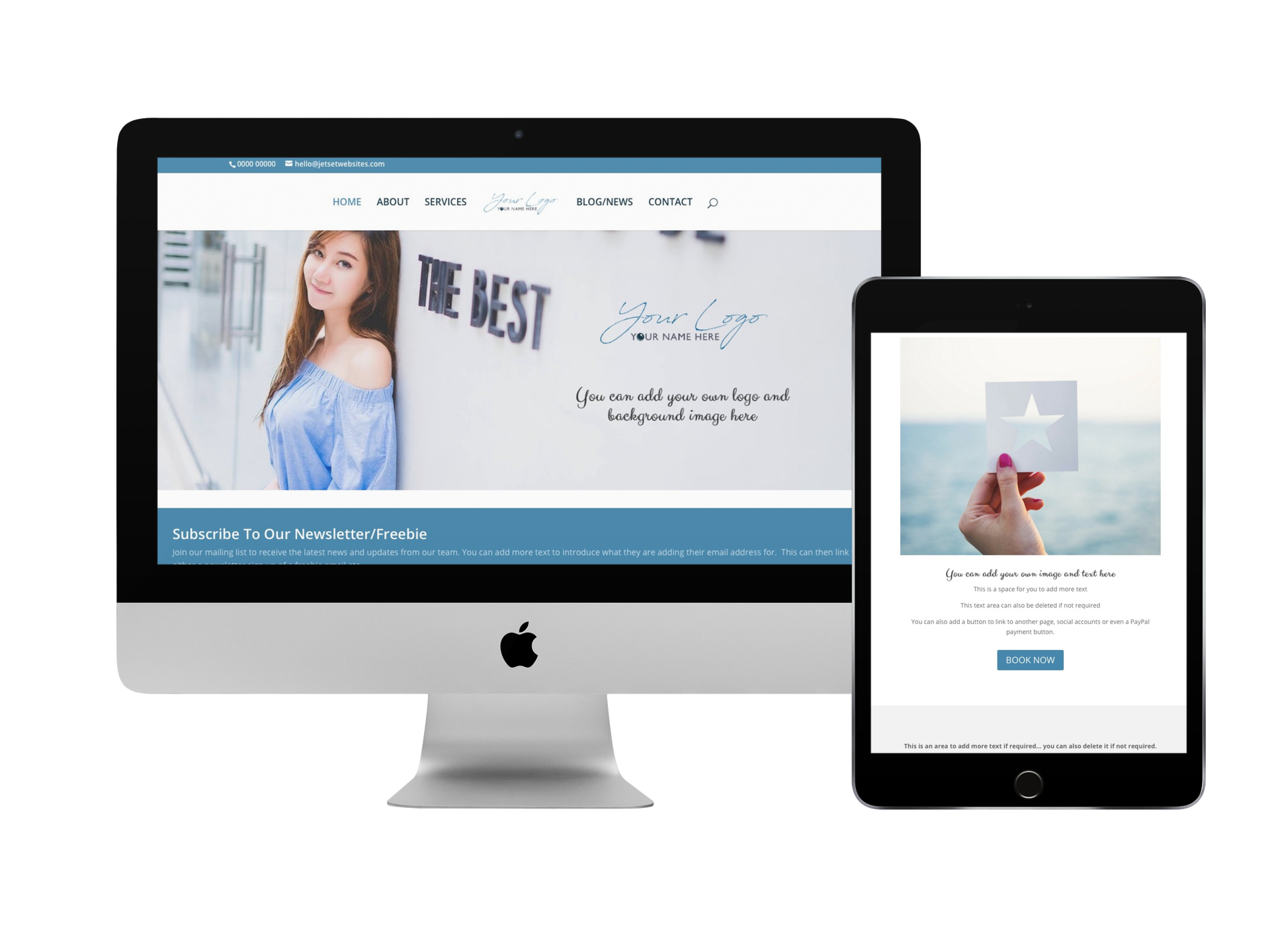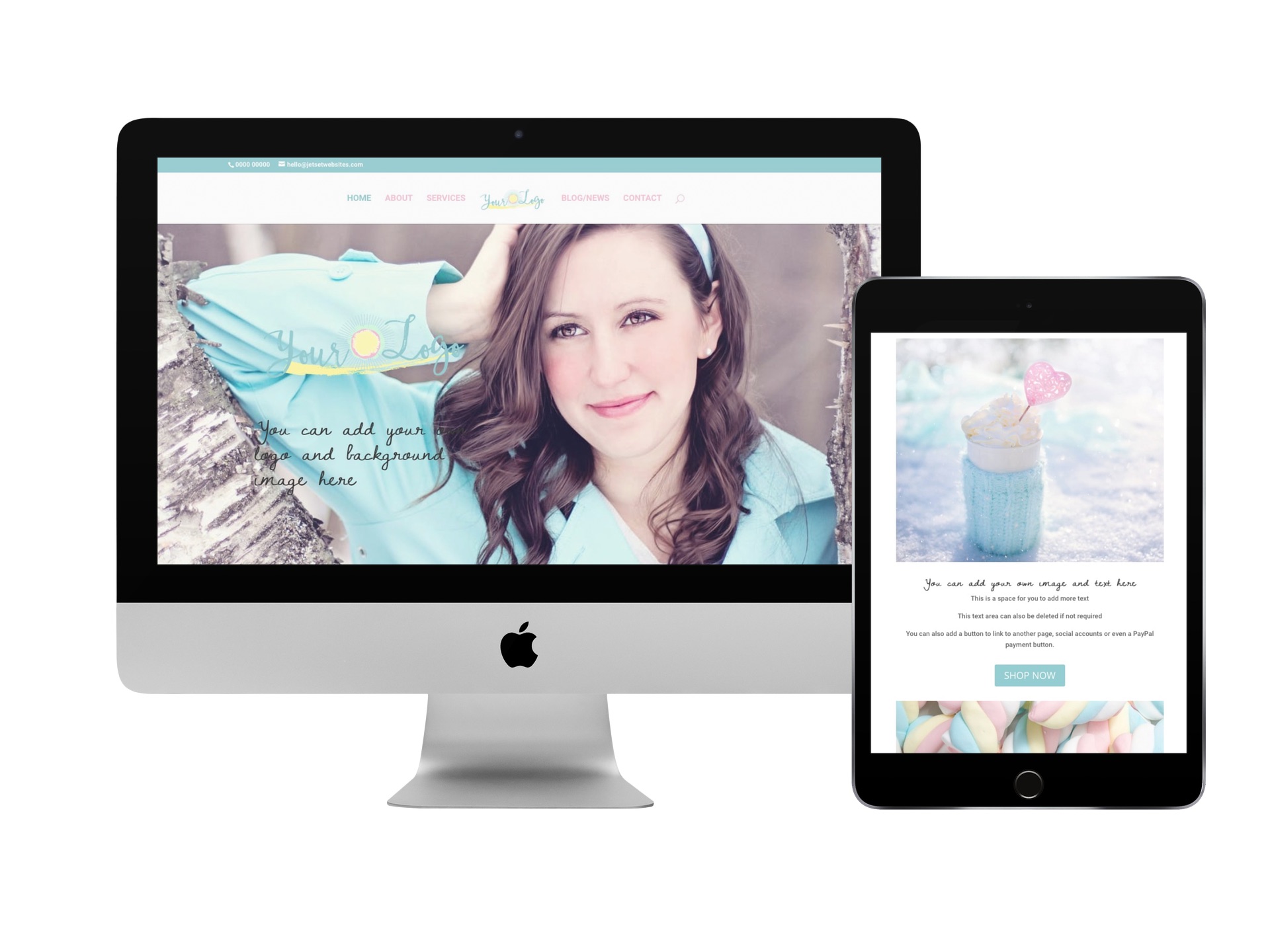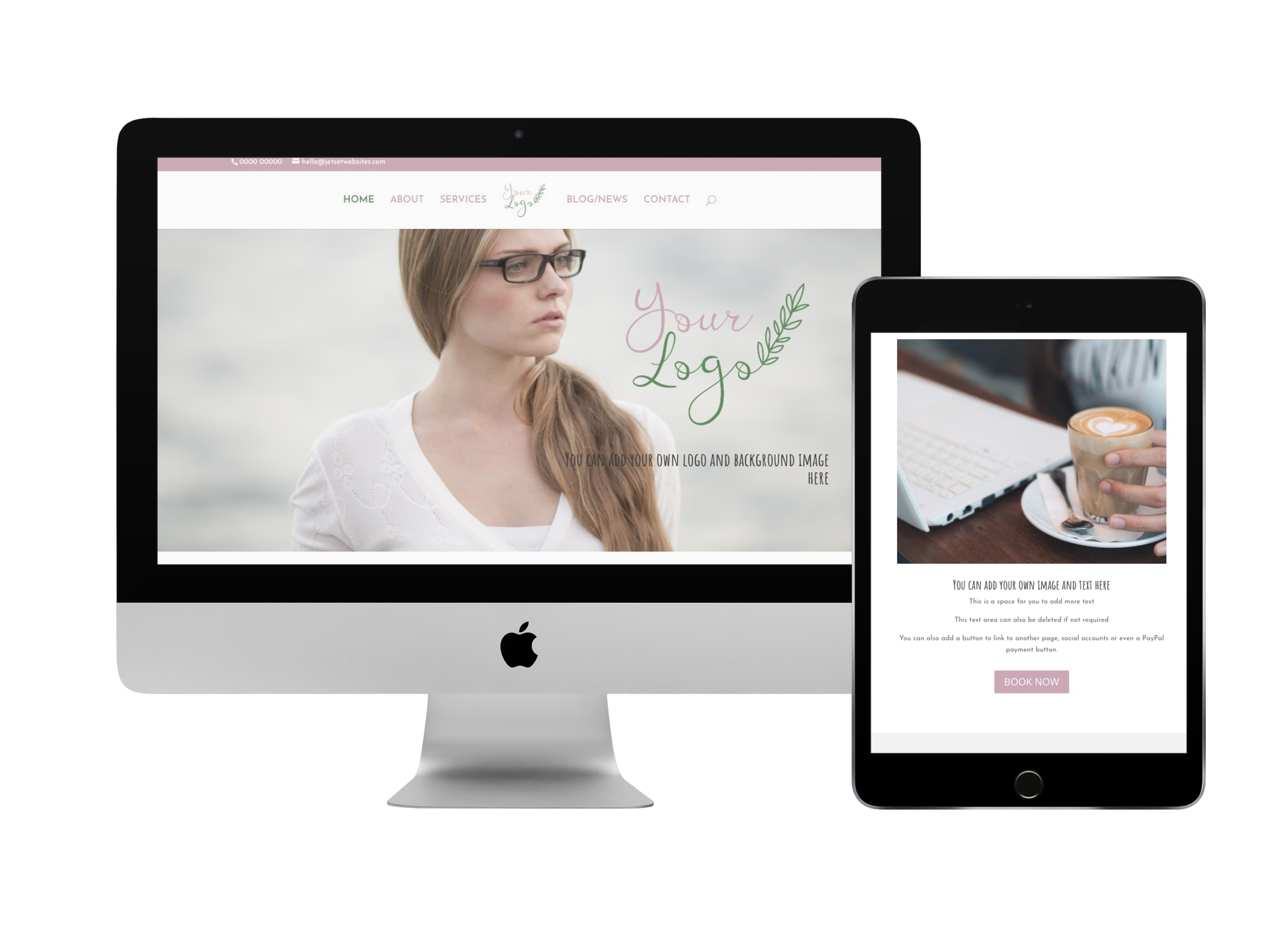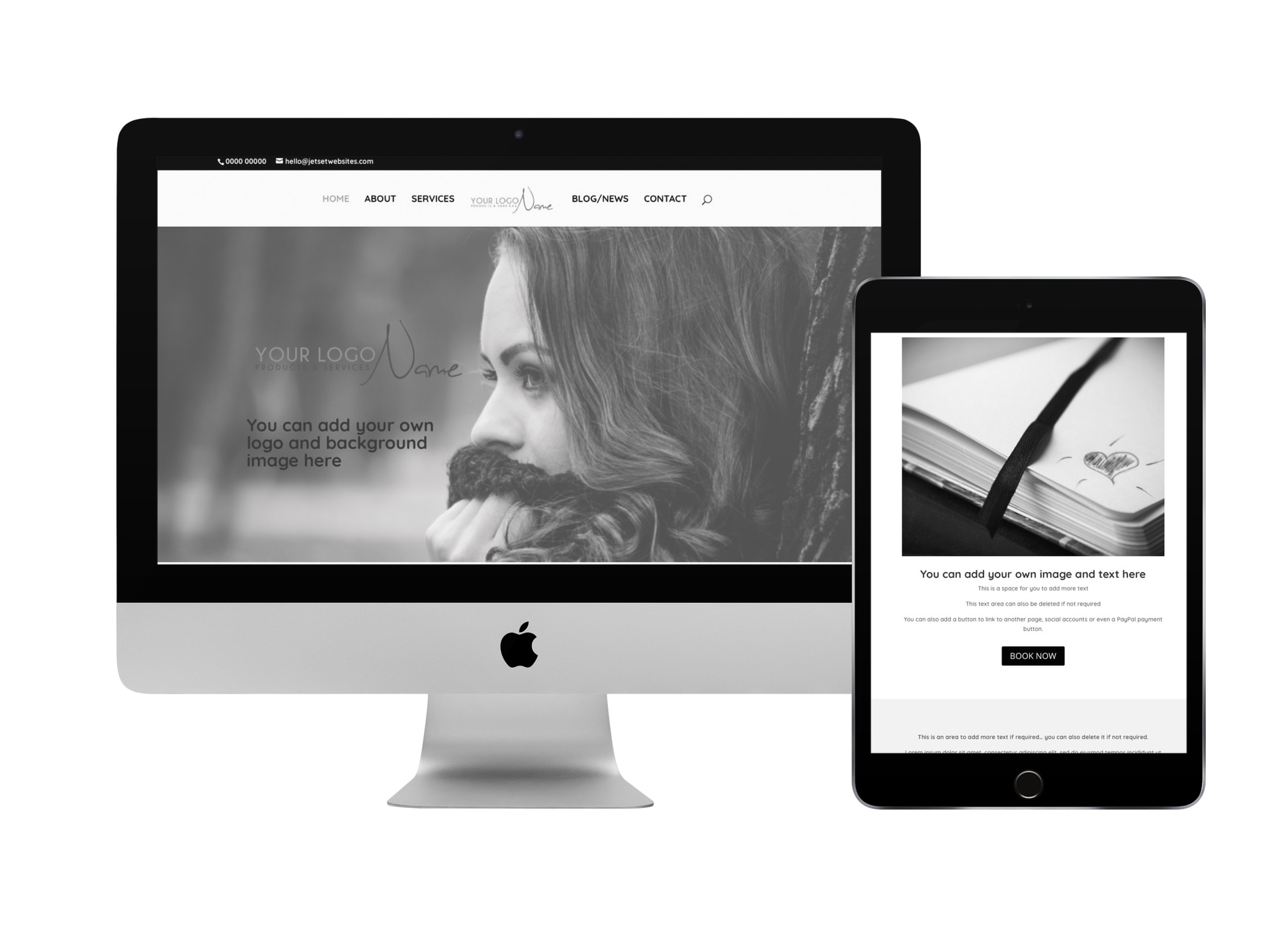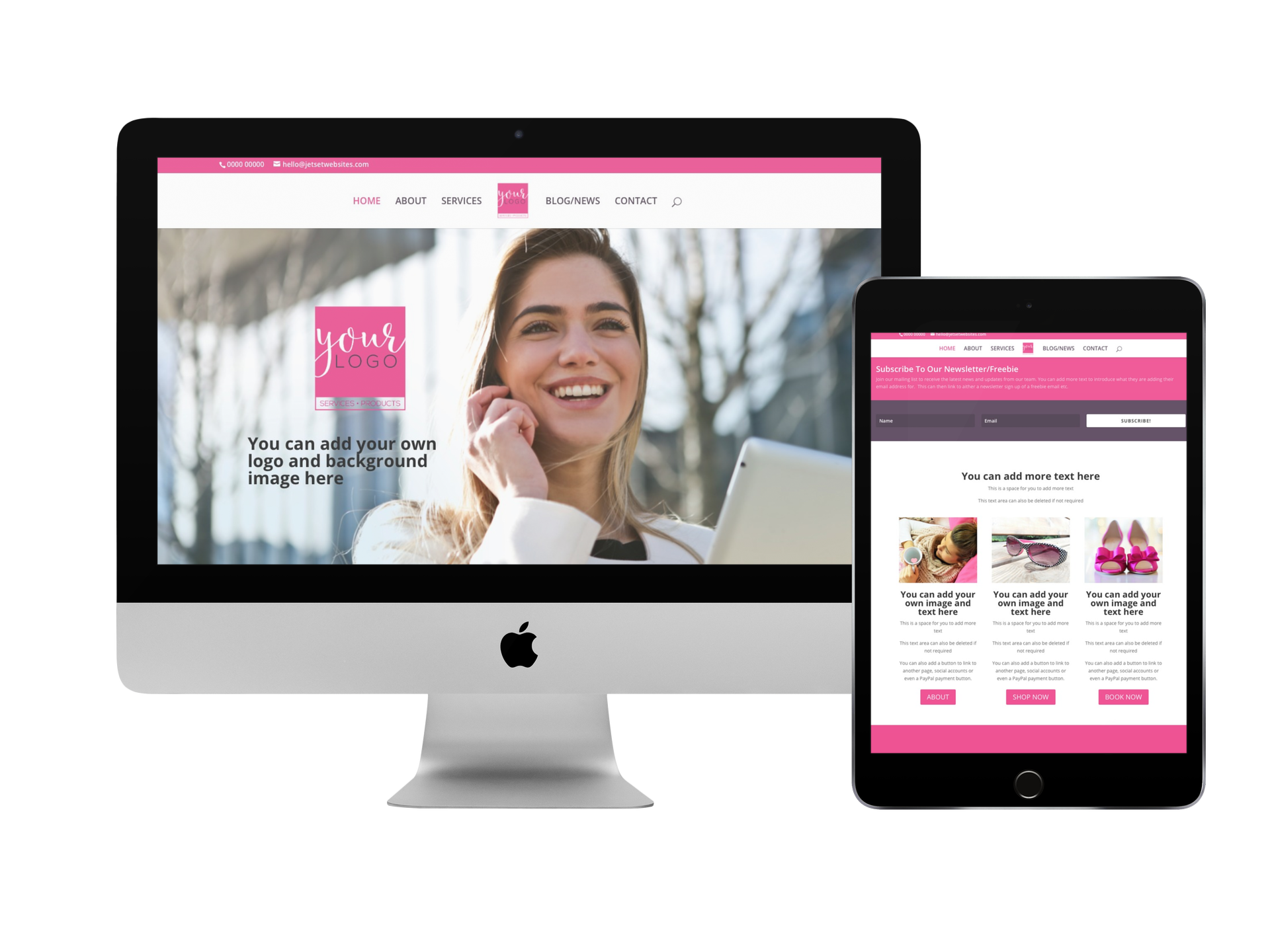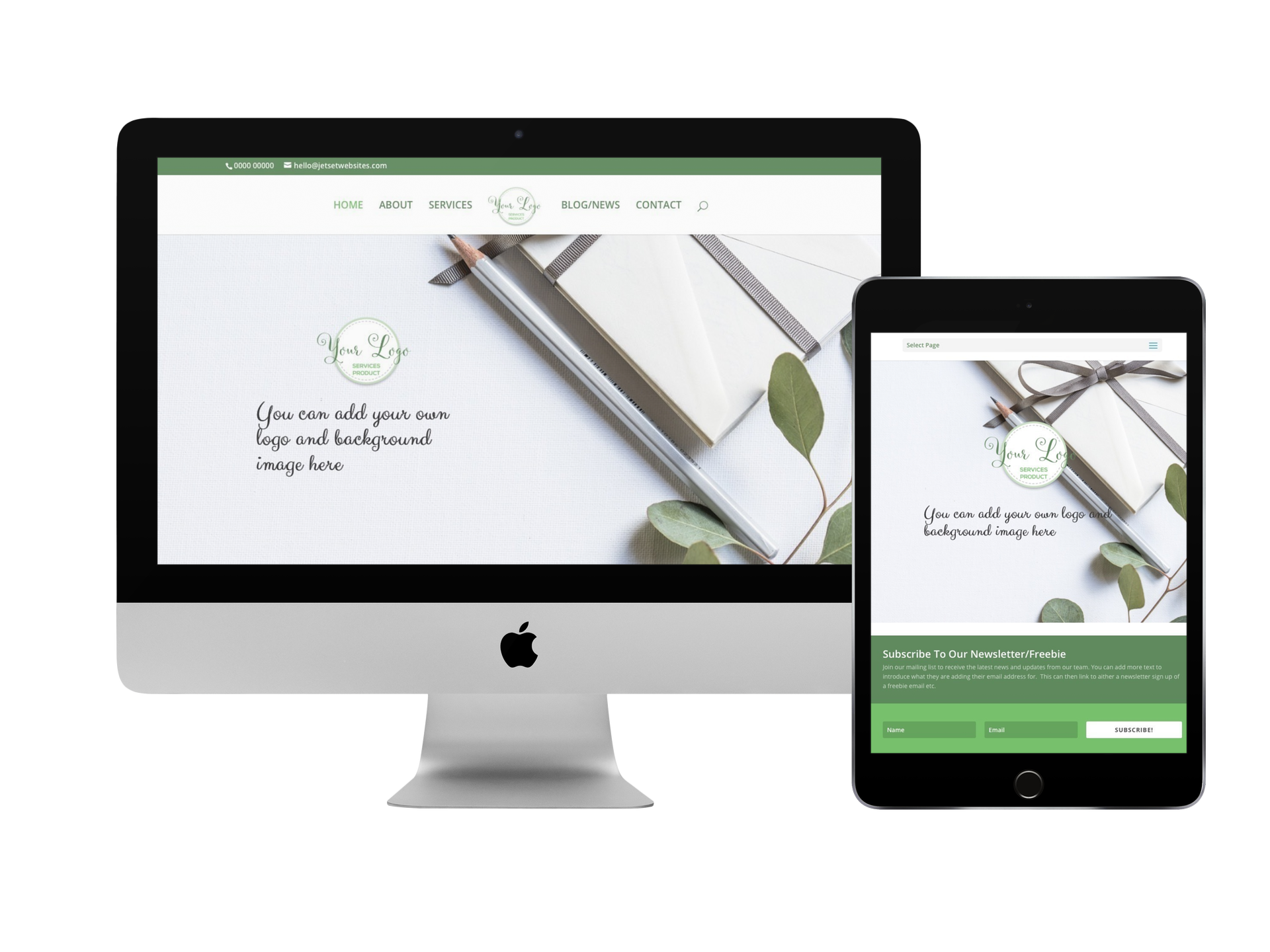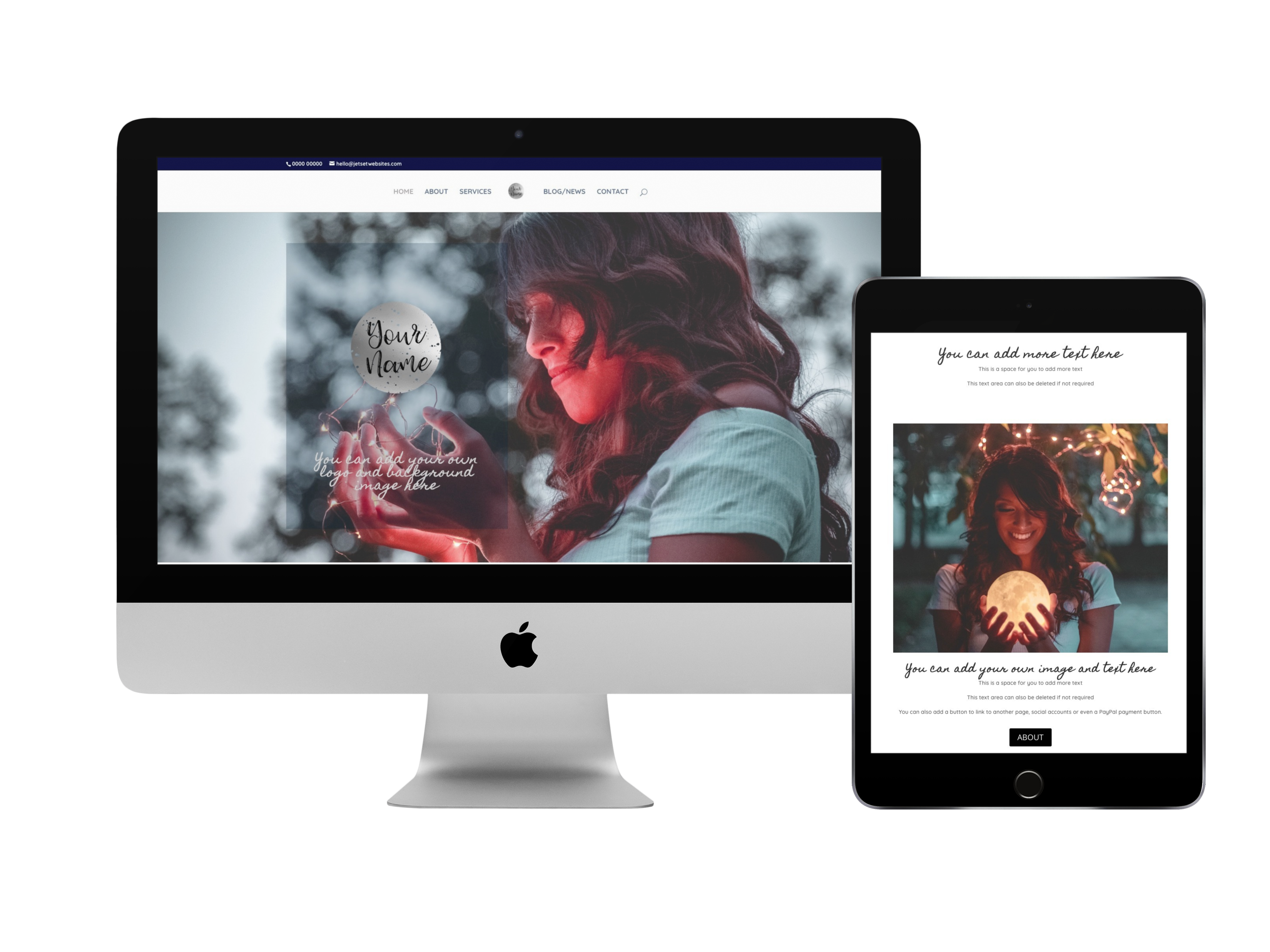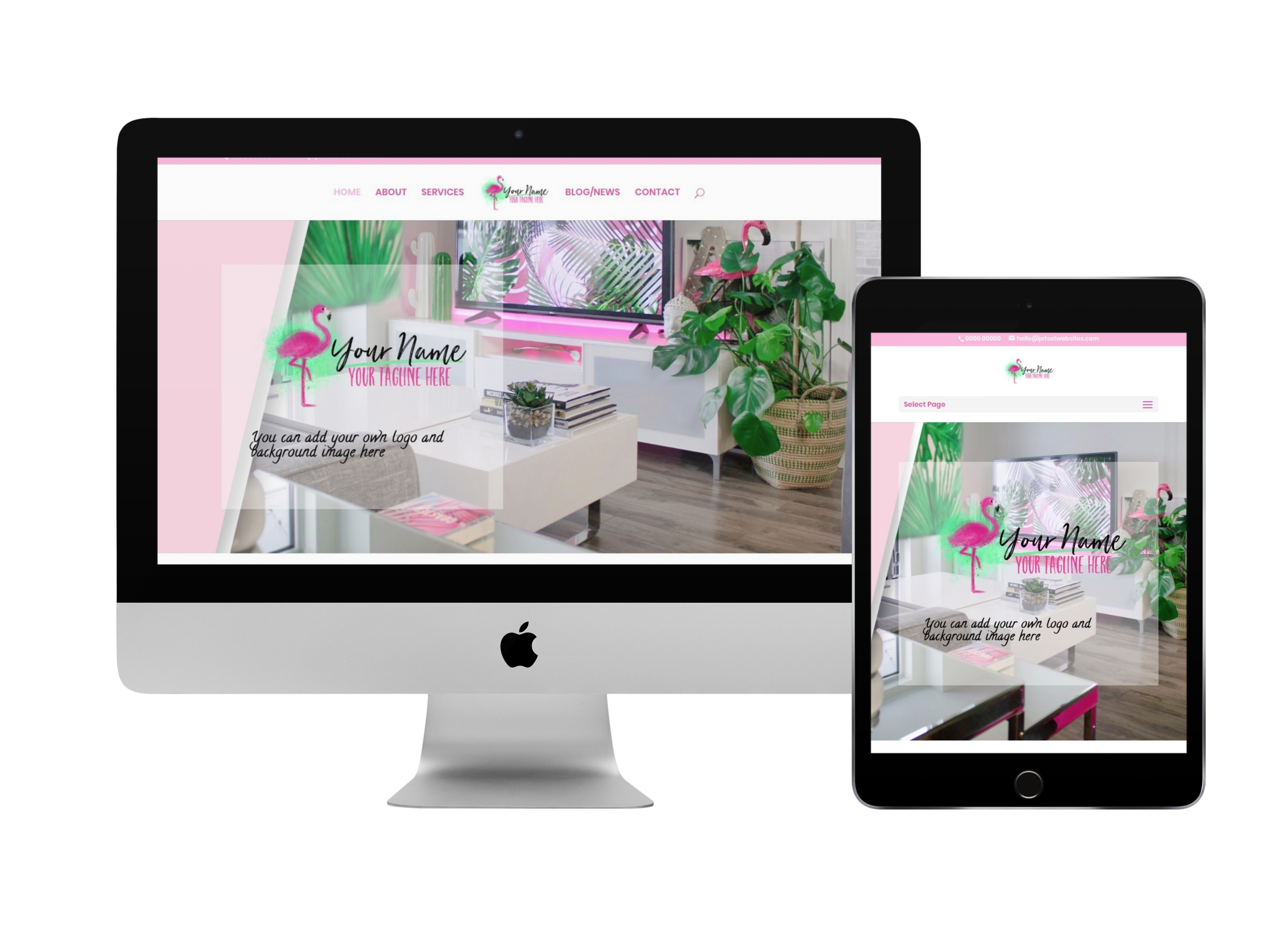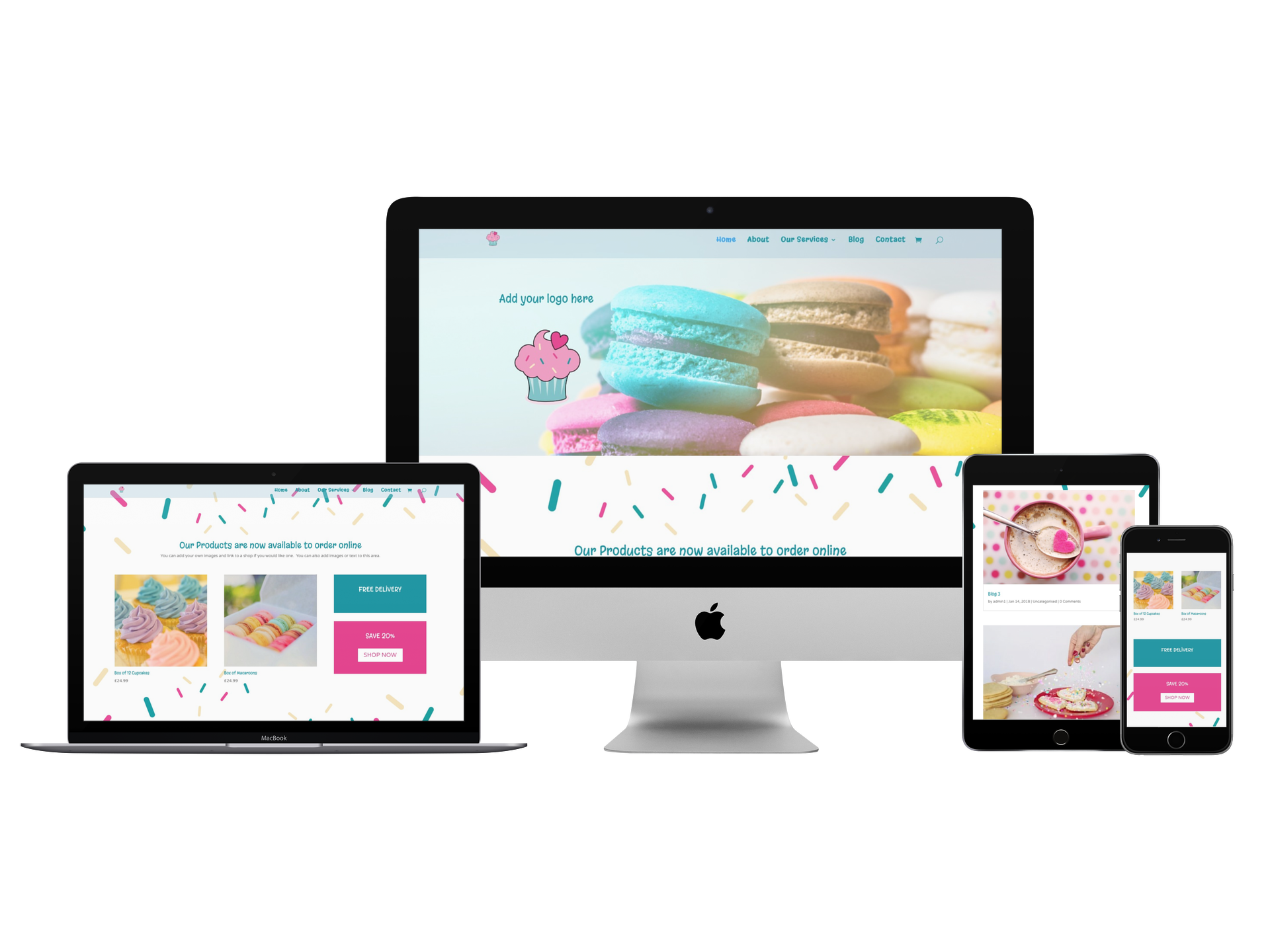 Jet Set Websites are the all in one WordPress website solution to get you online with a website that will grow with you.. the easy way!
A WordPress Website
A complete WordPress website installed on your domain (website address) with a pre designed divi theme, full admin access to a super easy website for you to add your own images and text.
5 Website Pages
5 Website page layouts including: Home, About, Services, Contact, Blog with the option to add more pages on if needed and the flexibility to add all your own images and text. A website that will grow with your business.
An Integrated WordPress Blog
A full blog page for you to add news or articles to your website to keep it up to date with ease. Google likes fresh content on your website so this is a really easy way to help you get seen online.
Mobile and Tablet Friendly
A mobile responsive website that will look great and perform across all devices. Over 64% people now view on mobile devices so this will help you stand out and connect to more people.
Choose a Colour or Use Your Own
Jet Set is available in 11 colourways so theres a design for everyone.  If you already have branding or logo colours oin mind, you can also make it totally your own. For a one off  upgrade of just £25 you can add your own branded colours across the website.
Website Hosting
When you have a WordPress website you need web hosting.  You can arrange this yourself, transfer from an existing account or you can host with me.  I can guoide you on best options and best options for you and if you use Jet Set you get it FREE for 6 months! (It's £10 a month therafter)
Help Desk Support and Full Training
You get step by step videos to show you how to add images and text to your site, you can use the help desk and get support with me for a month too! So you will have the knowledge to take full control of your website and be able to update it for yourself too!
Email Integration
Email is a great way to connect with your website visiotors.  Each website comes with Email Forms onthat integrate with your email provider including MailChimp, Aweber, Constant Contact and many more… A perfect way to give your visitors added value.
Social Media Integration
Add links to your social media profiles with beautiful pre designed and integrated buttons on your website.
Cookie Notification and Privacy Policy
Ensure you are GDPR compliant with a cookie notification bar on your website linked to your pre designed privacy policy
SEO Tools
Each Jet Set Websites comes with a plugin called Yoast.  This integrated tool helps you to optimise your website to get seen in Google.
Monitoring Tools
Your Jet Set Website integrates with Google Anaalytics and other Tools and resources to help you monitor visitors to your website.
All in One WordPress Website
£
149
/

set up then £29 a month
A website you own

WordPress Website fully installed for you.

Website Hosting

Website Security Certificate

5 Page website including. Home, About, Service, Blog and Contact Pages.

FREE Woo Commerce Shop

Full control and admin access to your WordPress website

Email Integration and Hosting

Social Media Integration

Option to add pages

Option to add a membership area

Step by step video tutorials

Support with me in the facebook group

Helpdesk support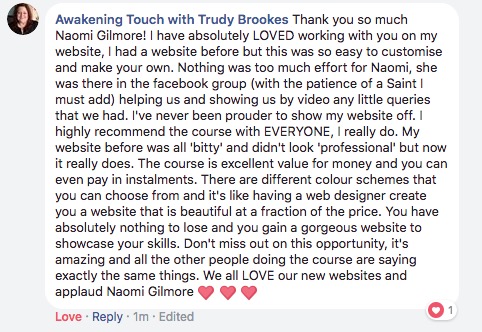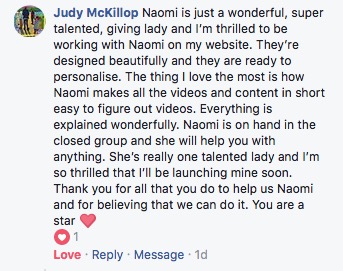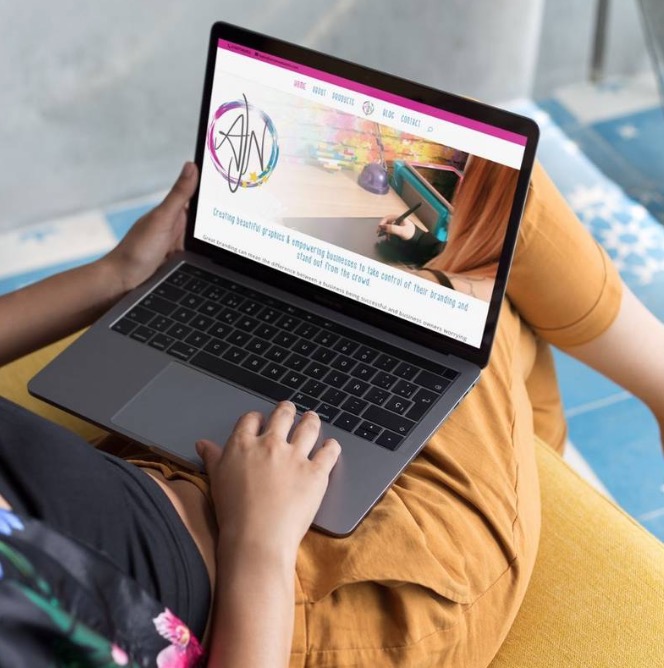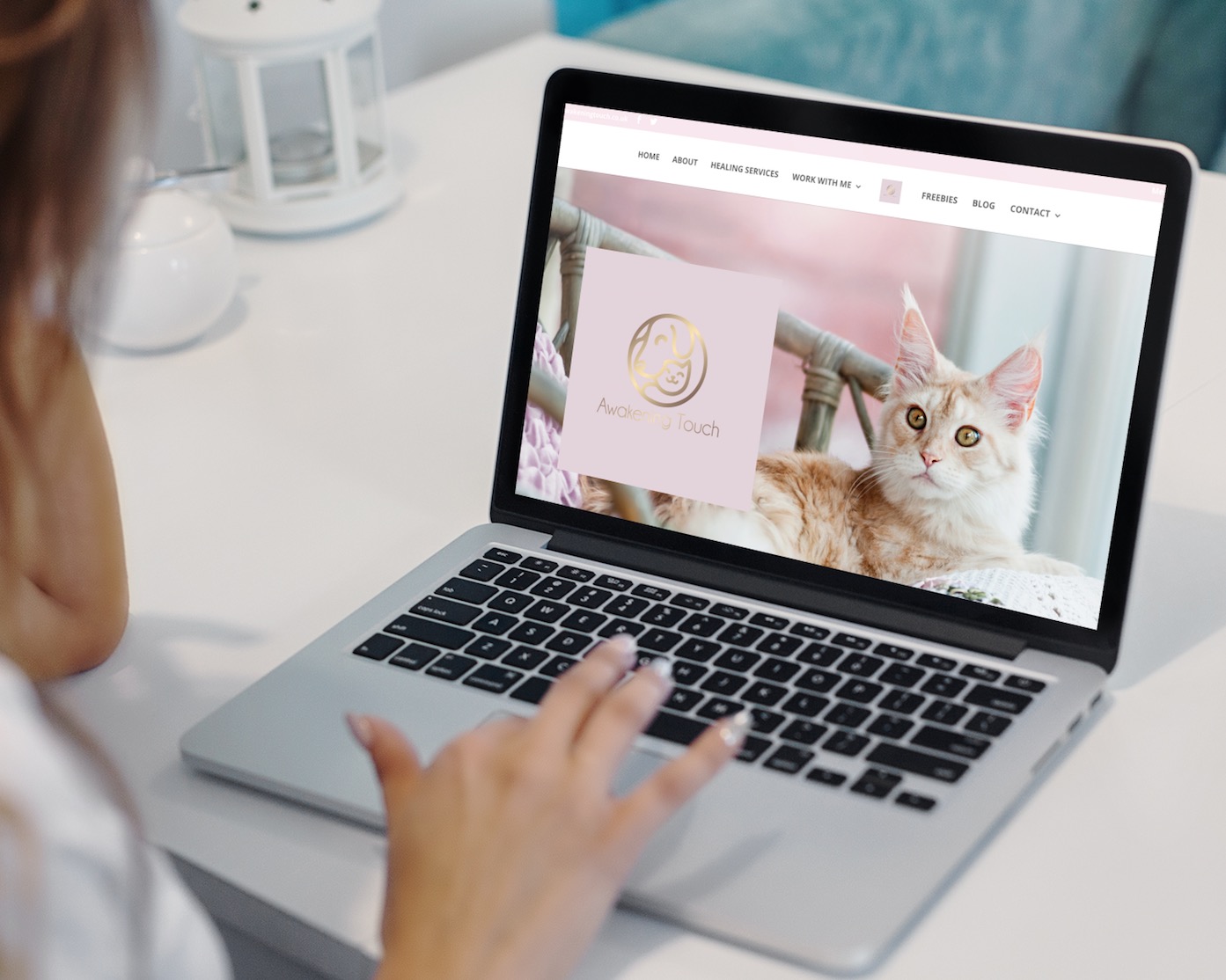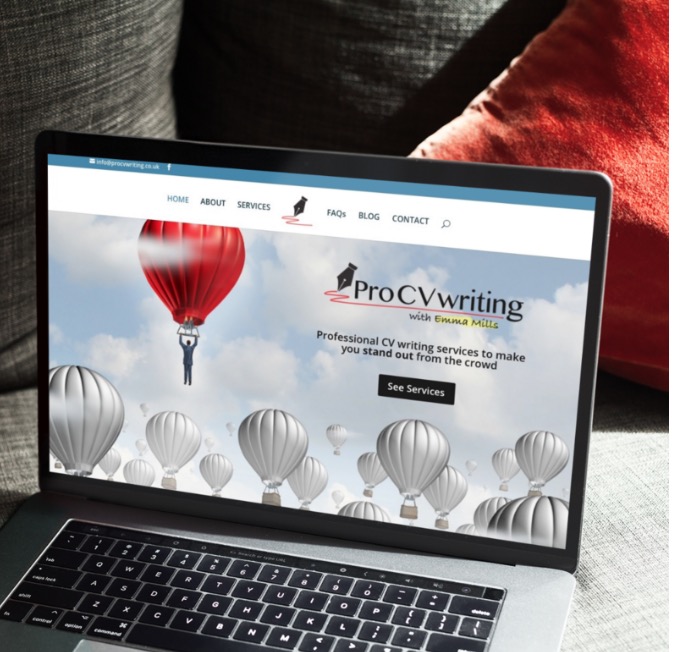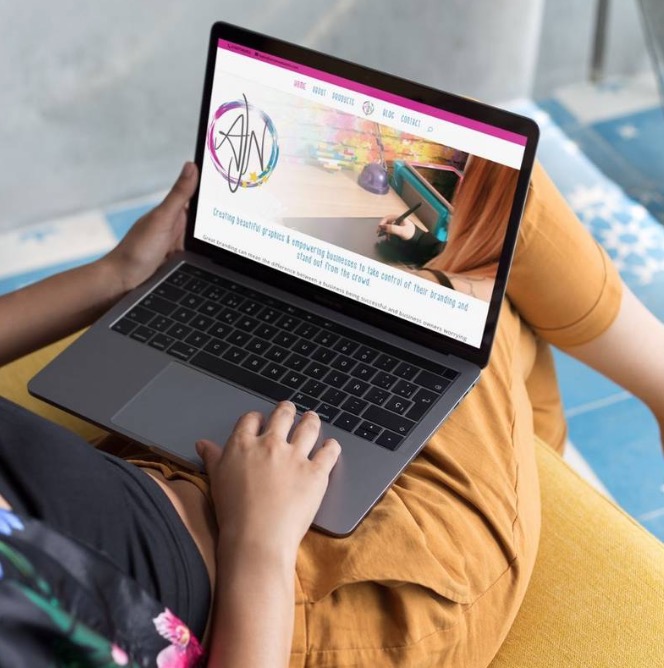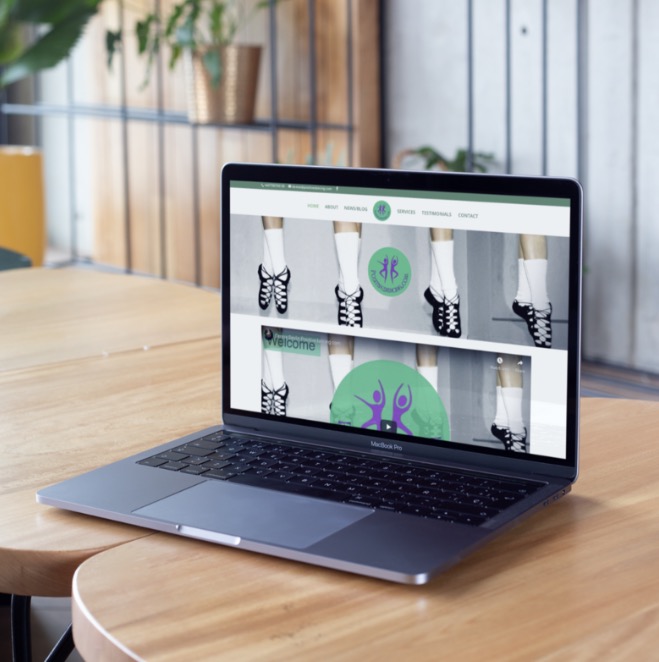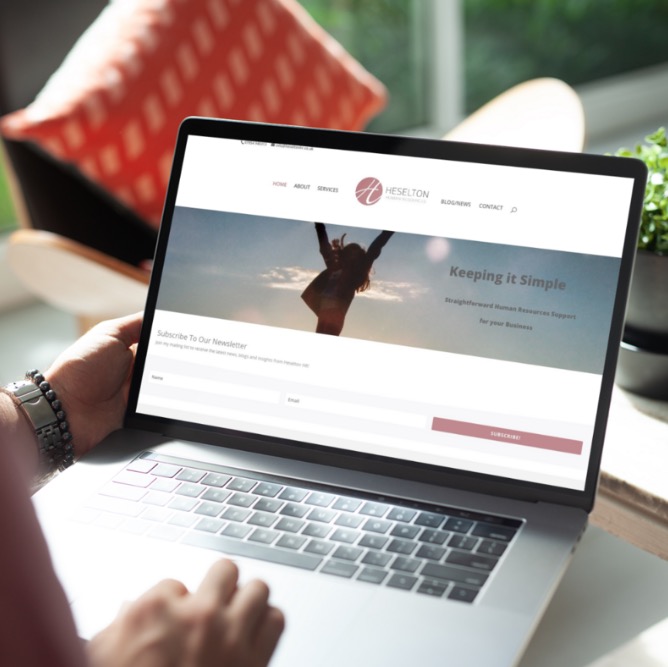 "My website is officially live and Naomi has held my hand the whole way through! Fantastic how to videos to follow to set up and if you are unsure, you only have to ask.
Even took the time to explain customer journey on the website, made suggestions to make it easier for my customers to navigate from one area to another!
Thank You Naomi, I'm so happy to have a beautiful and functional website. 
"I highly recommend Naomi Gilmour and her brilliant idea, Jet Set Websites.
That very day, I bought into the green package (1st Feb) and by the 25th Feb
www.positivedancing.com
had gone LIVE!
I had 3 bookings for 'one to ones' (including my new service of Skype coaching) by the 26th Feb and I had an enquiry about a workshop.
I have covered the cost of the website template already and  would still have been here wondering & worrying about the expense of a setting up a new website, if it wasn't for Jet Set websites. The support, the simple and easy to understand videos and the comradely within the Jetsetter Group is wonderful.
Thank you thank you thank you, Naomi, you are a STAR.
Jet Set is definitely the 'icing on the cake' for entrepreneurs who are either need a website for their new business, not happy with their current website, or like me are branching out with a new venture and a new brand. 
If you are even considering becoming a Jetsetter, don't think too much, just do it, and in no time at all you will have an amazing website attracting new customers, it's every entrepreneurs dream."
I love my website and the support you have offered has been just perfect!
"I used the Jet Set service to build my own website. It was amazing and I would highly recommend it to anyone who wants to control the design of their website but needs a little guidance along the way. The template is easy to use and the videos are super easy to follow, even for a non technical person like me! Thank you Naomi, I love my website and the support you have offered has been just perfect!"
Will I own the website?
Yes of course!  Jet Set is designed to give you full ownership of your own website.   You will have full admin access to your WordPress website. I'll be on hand on the Facebook group to offer help and support..
What is a domain name?
A domain is your website address e.g mine is www.happyhearthq.com If you haven't got one already I can help you find one, buy one and get it on your website!
How do I get the website on the domain name?
There's no tech headaches with a Jet Set website. I can arrange this for you. I will install all the files required and give you login details so you can access it.
What is hosting?
Hosting is like renting space to put your files so that the website can work!  There are lots of web hosting providers, you can choose your own (as long as it supports WordPress or I can arrange hosting for you at a great price.) It's your choice.
What's included with a Jet Set website?
You get WordPress installed
A theme based on the divi theme (which is like the design of your site)
A full demo site that you can overtype, add images and make your own!
6 months FREE hosting (if you host through me)
5 Page Website including a blog and contact page
Integrated email marketing
Links to your Social Profiles.
Additional Resources to help you with your online marketing
Access to Help Desk Support
Option to upgrade to Live support in the Facebook Group
After I have bought it will there be anything else to pay?
You will pay a monthly or annual fee for the support element of Jet Set – this is payable for a minimum of 1 year.  You will need website hosting which you can buy yourself or I can arrange for you, this costs £10 per month or £100 per year (a saving of £20).  You can also add an integrated Woo Commerce online shop and MemberPress with all the training modules for £49 and a sales page template again with full training modules for just £79 per year.
You can upgrade to your Online Support Package which includes exclusive access to the Facebook group, community support, live interactive sessions and full licence updates.
Can I add more pages to my website?
Yes!  You can add pages yourself.  If you would like this done for you, you can order additional layouts from £49 I can arrange all this for you.
How long will it take to set up?
After your order I'll drop you an email. Once I receive the information from you I will get your site ready within 24-48 hours, you can then add your own text and images and get your site live within just a few hours!
How quickly can I get started?
You can get started today! Order your website and I'll be in touch. As soon as I have installed the files, You can get started with customisation right away!
Are there any hidden costs?
The price includes everything you need to get your website live, there are NO additional costs to create a website from the demo ones displayed on this site.
As your business grows, you may want your website too as well.
You can access a full online support package from just £15 per month or £99 per year.
You can add a full shop facility or membership platform that will be installed for you for just £79, this comes with detailed training videos of how you can add products and start to sell online!
You can also add full landing pages to your site, these templates are also available in the members area and are priced at £99.
Hosting is free for 6 months then charged at £10 per month or £100 per year, if you want an ssl certificate on your site you can pay a one off fee or upgrade your membership to include a super safe security bundle.
What happens if I don't know what to do?
Don't worry. You can just pop a question up on the help desk or if your are an online support members you can ask in the Private Facebook Group and I will answer it in our Tech Clinic sessions.
Why should I have a WordPress website instead of Wix, Weebly, Squarespace or Moonfruit?
In a word, control. WordPress is a super powerful platform!  It is easy to use, Google friendly and will allow you to have a website that you own, have control of and will grow with your business!
I already have a website will I lose this while I am working on my new one?
No, I can set you a test site up for you to work on and then transfer your new website over when you have finished.  The cost of this service is just £49.
Can I add my own images?
Yes of course!  There are images included in the demo site and also resources for you to get stock images but you can add your own too!
Can I change the colours of the site to match my logo?
Yes!  For just £25 you can access all the resources to show you how to take the colours out of your logo and add them across the website.
Can I add a shop?
Yes!  Jet Set Shop is now available you can access it for just £79.  I install it all for you and you get step by step videos to show you how to add new products, manage your shop, shipping and invoices.
Can I add a members area and an online programme
Yes!  For just £79 you can access Jet Set Members. You get Memberpress (membership installed for you) this would cost $197 if you purchased it directly.  You also get step by step videos on how to use it too!
Got a question that isn't answered above?  Please just drop me a message below..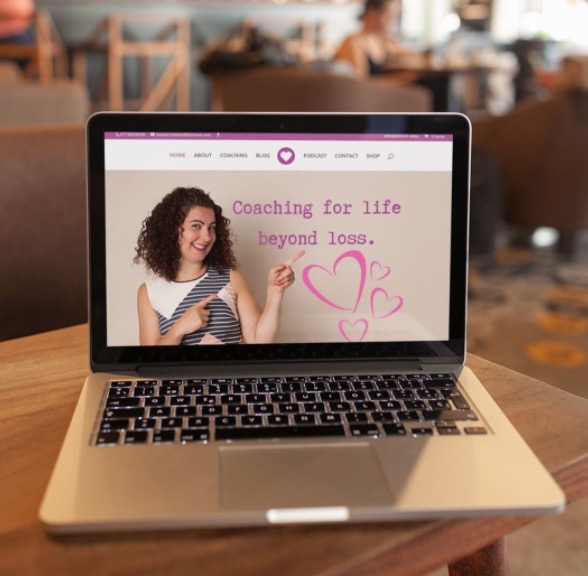 Mine was live within a matter of days and I know it was the Jet Set model that made this all possible.
"I was feeling unhappy with my existing website – from hosting issues to being able to achieve the appearance I wanted. As a WordPress novice, it would take me hours of self-teaching and precious business time just to move things forward. So, when I saw the Jet Set website, I knew instantly this was the perfect solution. I loved the idea of being able to focus on writing great content rather than faffing with design. Naomi has made it super easy but there is still the flexibility to make my website my own. I loved that it was built within WordPress as I didn't need to start from scratch with all the hours I've already put in, plus I had peace of mind knowing that Naomi can offer hosting as well as an SSL option at very reasonable cost. The additional support from her teaching modules and the Facebook group has been truly appreciated and possibly the biggest advantage for me. Knowing that when you get stuck, help is at hand, really took the stress away. I also love that I have the option for the future to have my new website expand alongside my business. Very pleased with the results and would highly recommend this to anybody who is looking for a quick and easy way to get their website up to date or build their first one. Mine was live within a matter of days and I know it was the Jet Set model that made this all possible."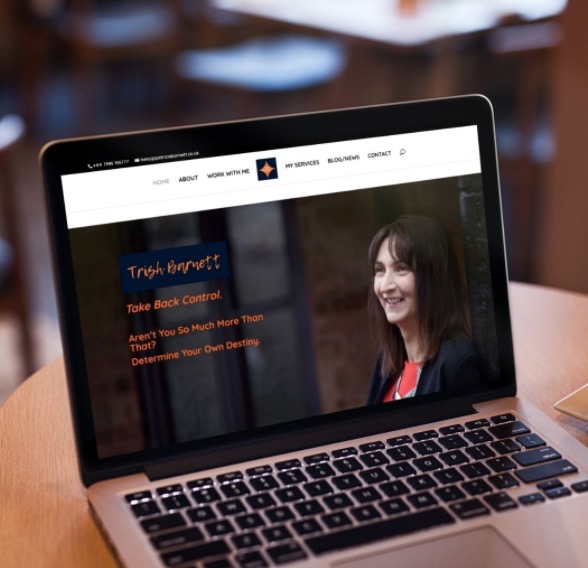 "Naomi is fabulous, the way she has set the websites up, is easy to follow and make your own.
The support you receive is amazing."