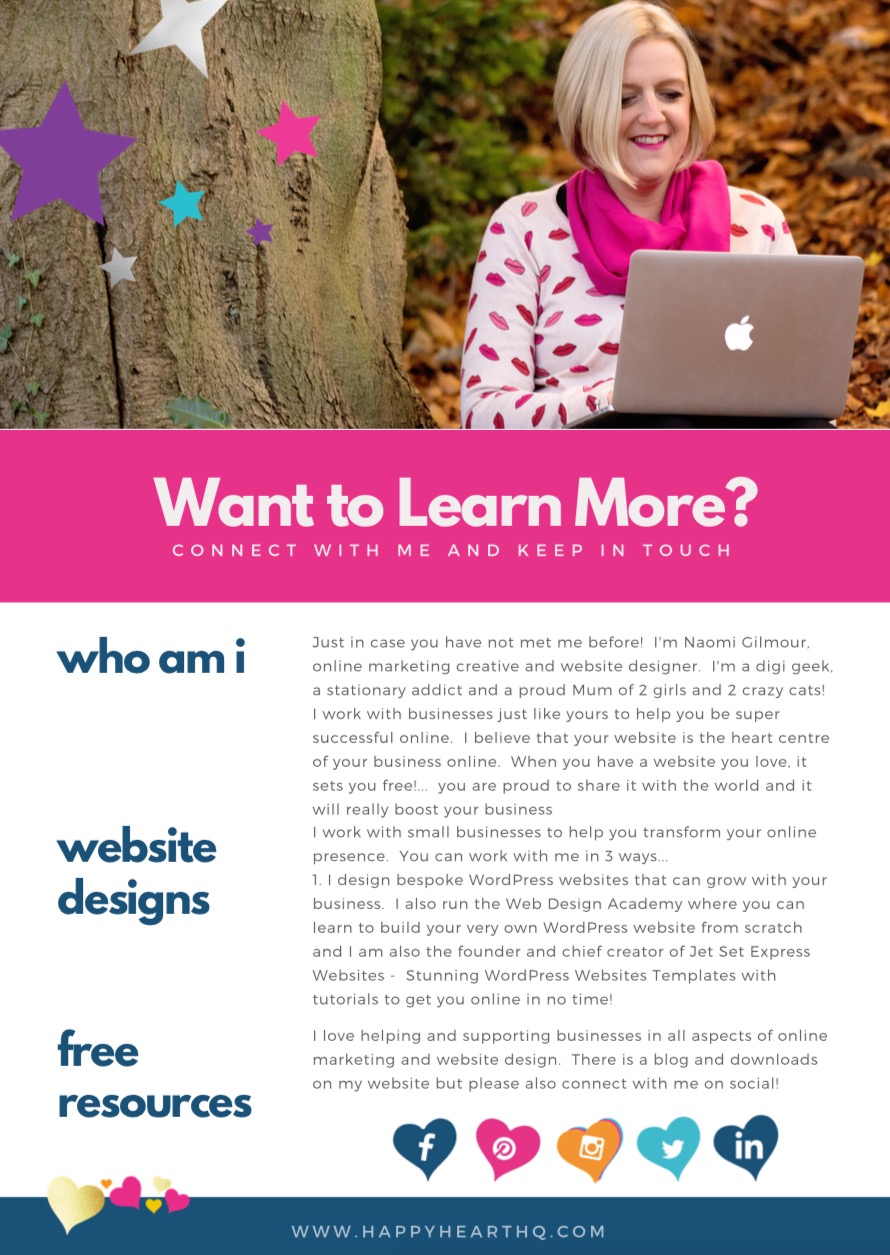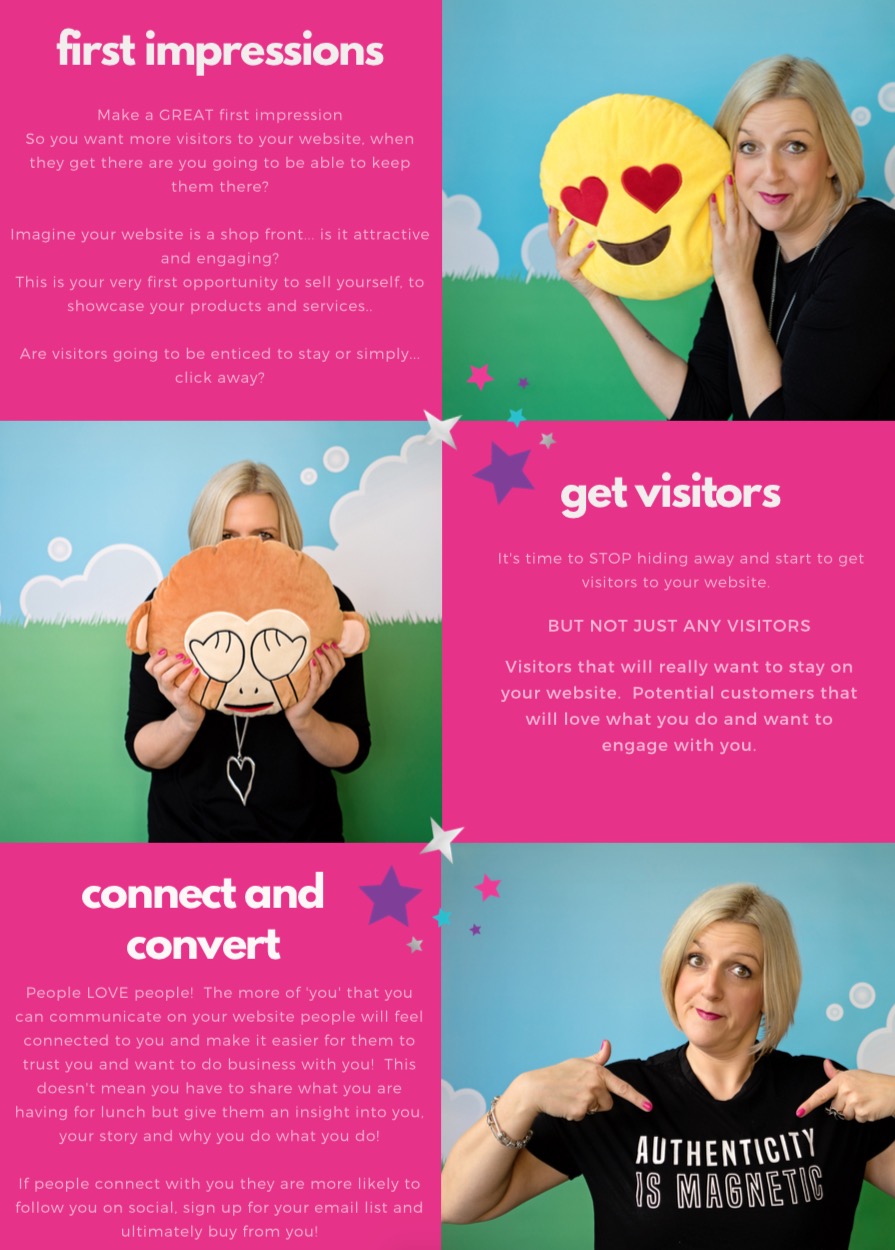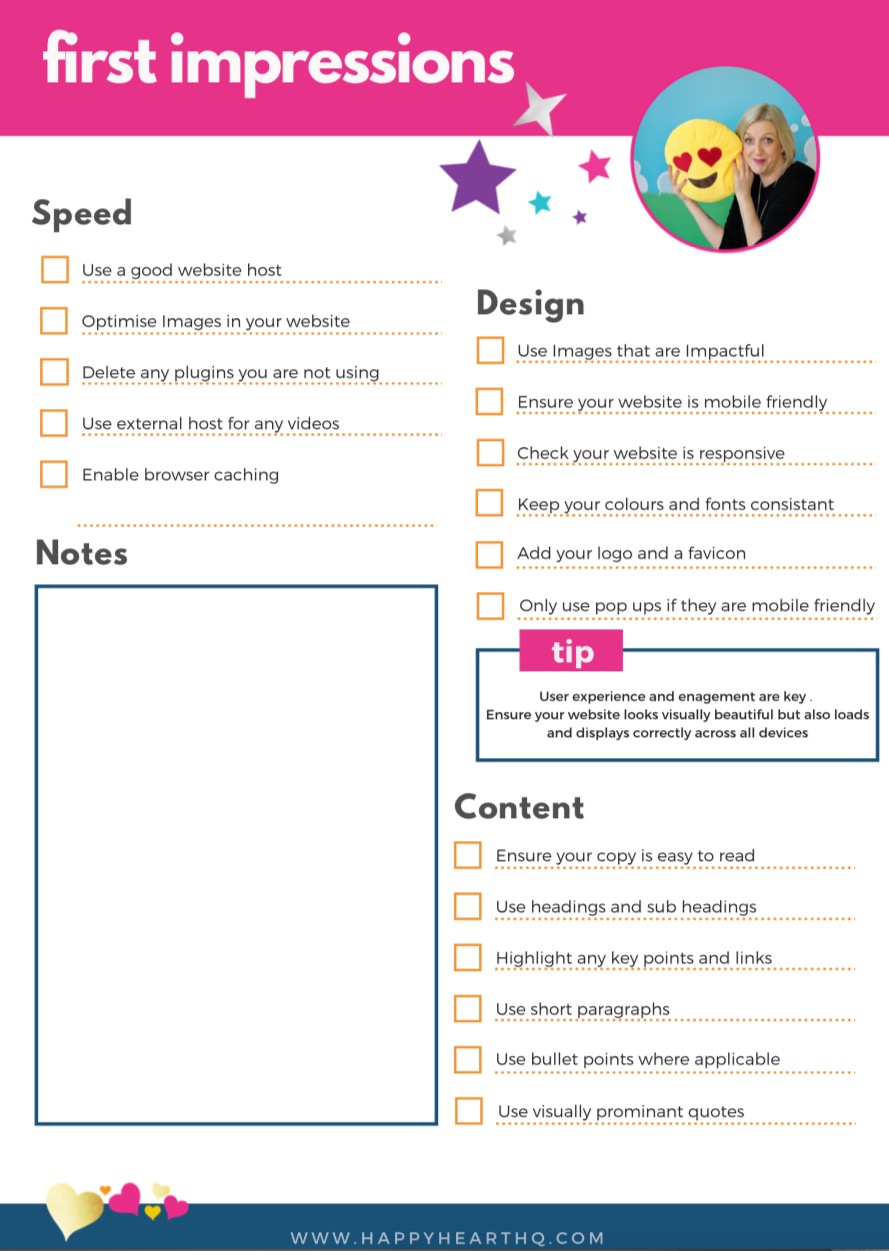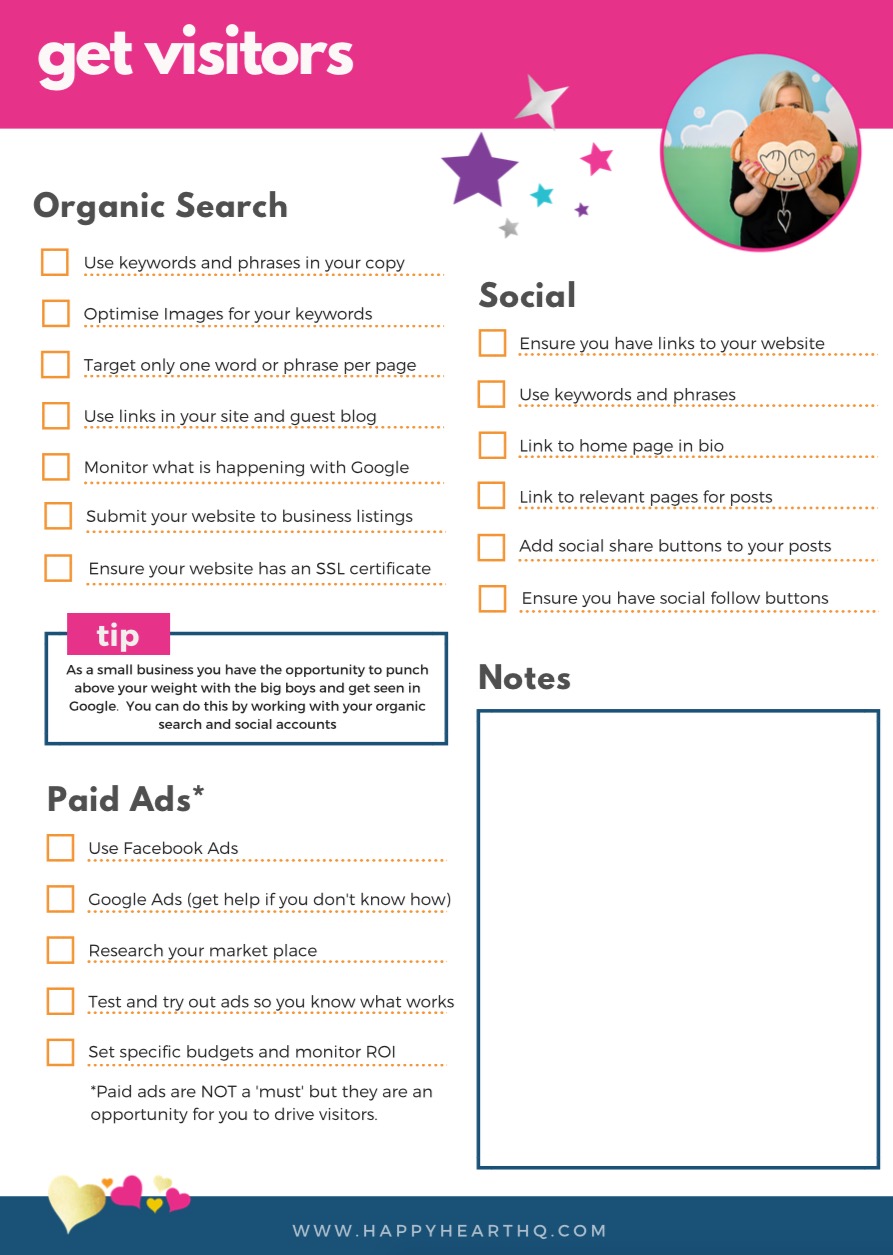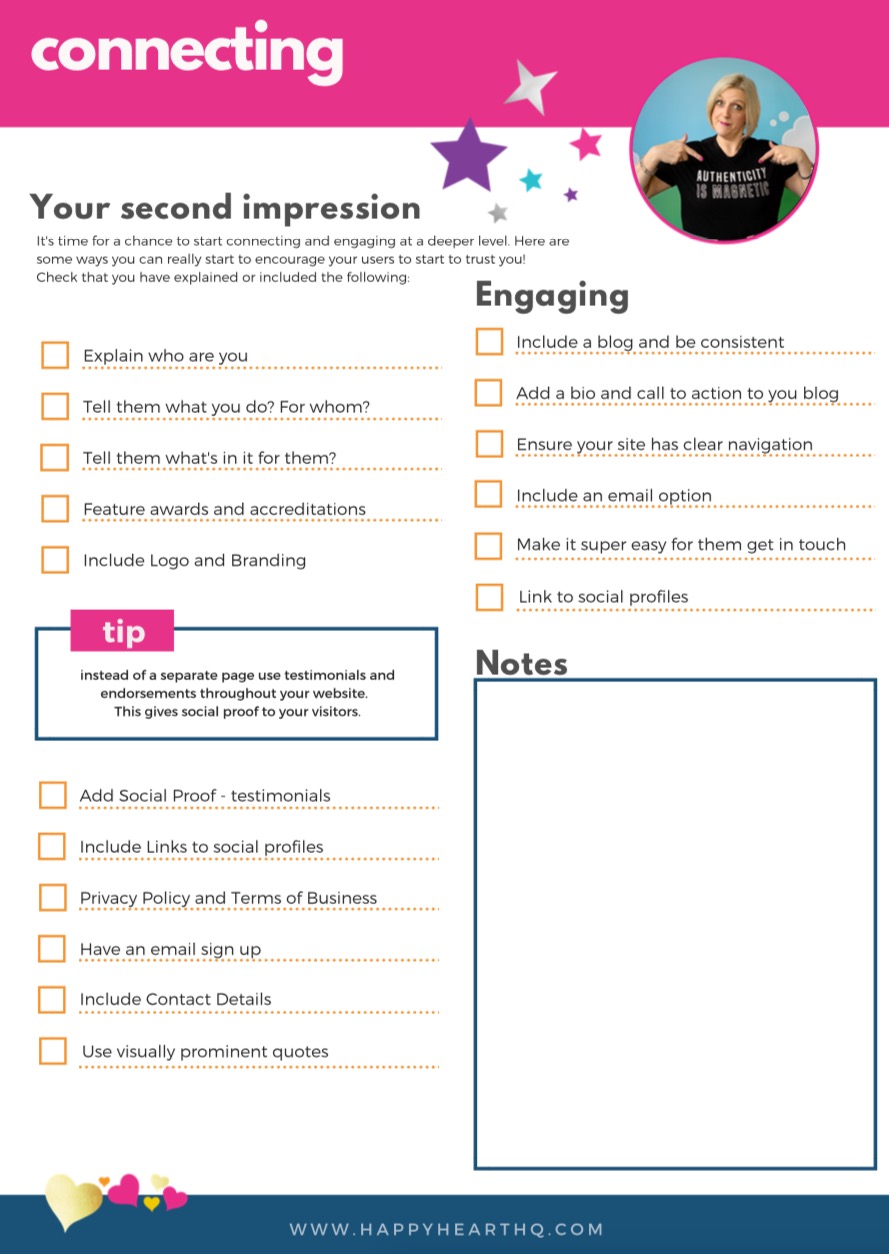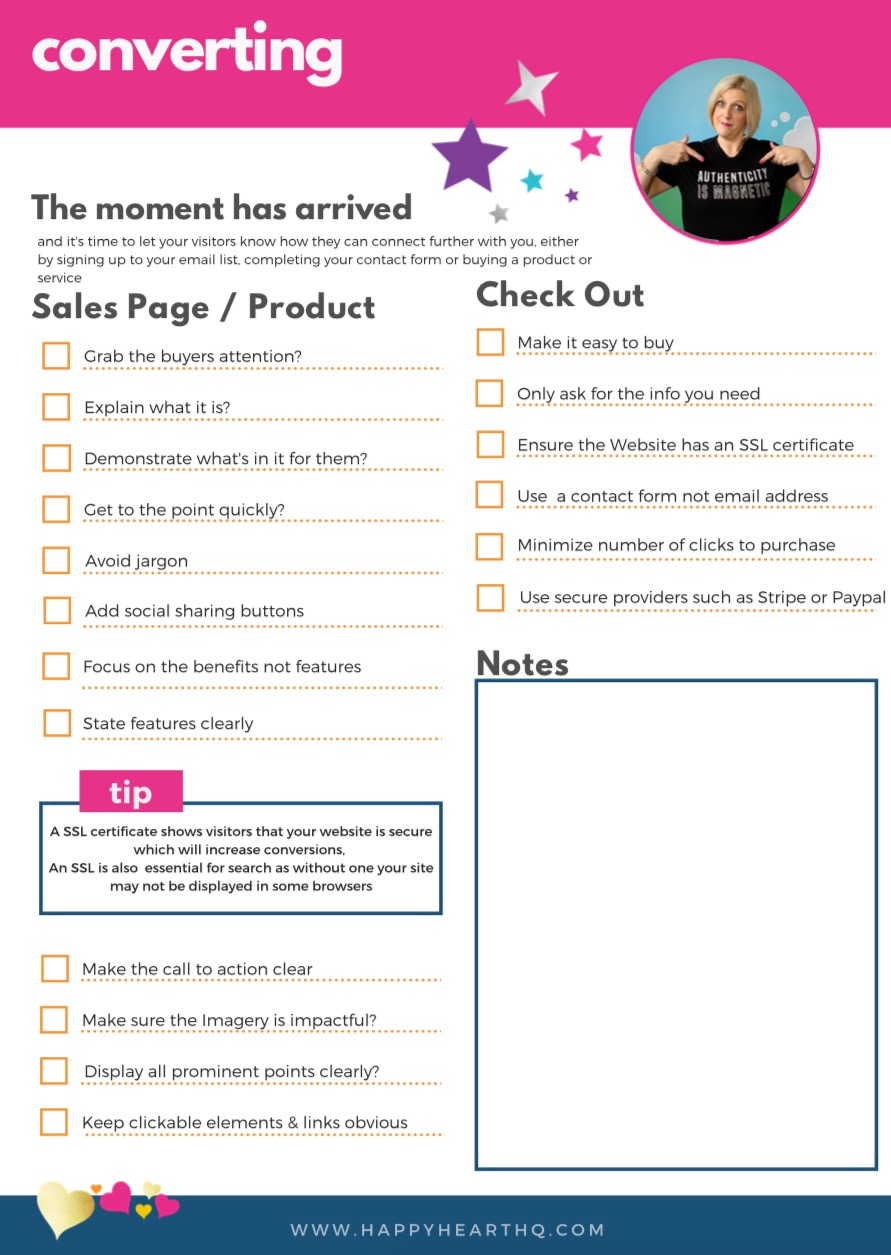 Website Checklist 
Your website is your shop front to the world!  Your online brochure and very often the first thing people will ask you (or search in Google) for, if they want to learn more about you and what you do!  It is also a HUGE opportunity for you to attract a new audience to your business and there really are no limits in what you can achieve with your website.  
If you are looking to make a difference to your business and want a website that will not only look beautiful but will also help you to drive sales, convert new customers and grow your business, this guide is perfect for you!
This checklist covers the 4 main areas of success when working with your website including:
Creating great first Impressions 
Getting more or the 'right' visitors to your website
Connecting and Engaging with your website visitors
Converting your visitors into customers
Enter your details below and download this 6 page guide for FREE!
[magicactionbox]
Please note I will also send you my regular newsletter and details of any promotions and courses.  Your e-mail information is safe with me and your privacy is of utmost importance to me too. You can read my privacy policy here  I will never pass your details on to any third parties or use it in any way which you have not already provided consent. You are, of course, free to unsubscribe at any time using the link in my email.