Naomi is very professional and creative, I asked for my old website to be moved and rebuilt to a new platform with some new photographs added, Naomi did an amazing job in short amount of time, I would not hesitate to recommend Naomi to anyone. If your looking for someone to build your website or revamp your old this is the lady for you .
I already had a WordPress website but was looking to update my branding and overall style.  I had a chat with Naomi and she totally 'got it' and very quickly developed a brand new fresh and engaging website that I totally love!  It is also really easy to add blogs and update the text on there myself too so feel in control and happy!  Thanks Naomi
I am so pleased with the website designed and built by Naomi. I wanted a website completely different to my last site, and she has given me a site that is gorgeous, bright and vibrant. Naomi has been so patient with me as I initially didn't know  exactly what I wanted, and I am a complete website novice. I've received coaching, guidance, advice and training on how to add more to my site, and how to add blogs etc.
Instead of being scared of my website, I am now thrilled and enthusiastic to keep adding more content, and it's a website I'm so proud of. I would definitely recommend the lovely Naomi to work on your website.
I had been struggling with my old website for a while when someone recommended Naomi to me. The moment we connected I knew she understood my needs and put me at ease straight away. I was feeling a bit overwhelmed and frustrated. Naomi listened to everything and was really patient and supportive. For the first time I feel 100% happy with my website and so proud of it. It is completely in line with what I needed and works so well.
Thank you Naomi for your amazing work, you are a website genius and the additional support package you have to offer has been a life saver as well. I now feel more confident about what to do and how to make my website work for me as my business evolves. I cant thank you enough.
I'd like to have a little gush about working with Naomi.  I had a concept – she "got" it.  We developed it together – she listened and she "got" it.  She brought it to life.  She loves the little tech gremlins.  Conception to completion was easy – yeah there was stuff to do but we made it happen!  The website is just what I wanted, it's stunning and it'll be a huge asset to my business.
Work with Naomi, Naomi makes dreams and that stuff inside your head real!
I set up in business about 3 years ago. I had a website…which I hated but it did the job. As my business grew and transformed I needed my website to do the same. I tried to do it myself. It took ages and I'm not the most creative person, so it looked like my 6 year old designed it.
Then I met Naomi. She just got me, got what I wanted and understood my vision…even though I didn't really get it myself. I wrote the copy for my site (that bit I enjoy) and she made it look beautiful, she made it flow and do exactly what I wanted it to. And when my old website broke and my email crashed she sorted that as well.
Outsourcing stuff can feel scary. An expense we can do without. But if you add up the hours you waste that you could be spending on the stuff you love then every penny is worth it. It would have taken me months to get my website looking OK, Naomi made it look beautiful and work perfectly in just a short time. She actually saved me money.
I can't recommend Naomi enough. I think she is pure magic and is wonderful to work with.

We have just had our established website completely revamped and changed the domain with the fabulous Naomi Gilmour – Happy Heart Online Marketing. Our website had grown organically over 3 years and I felt it was looking a bit 'bolted on', it also wasn't in Word Press with our previous provider so it was very faffy to amend and edit. Our business had grown and evolved as had our brand so I set to work looking for someone to work with. My first port of call was Naomi has I knew a few people who had worked with her and highly rated her. We had a video call, I explained my vision and I just knew she got us. My search ended there! And the result is a truly beautiful, slick, easy to navigate and easy on the eye website. I loved working with her, I liked our video calls, and what that lady doesn't know about creating websites and business is not worth knowing. I got great tips and advice from her about other areas of business and marketing. She made it all very easy as it certainly was a big job and I know I have a real eye for detail.
Naomi has delivered on every front, we are beyond ecstatic with the new website and we have already commissioned Naomi to build another of our businesses website and I am sure she will do an equally fabulous job. A safe pair of hands and a true creative. Thank you Naomi.
Naomi has just designed and created my brand new website and there are no words that can describe just how perfect it is.  I'm useless with designs/colours & making things pretty so she had very little to work with but she completely got me & my style and made it better than I could ever imagine it to be. Communication through the whole process was epic and I was never left wondering what stage the website was at. She explained everything to me and I'm totally technophobe and even I understood.   She went above and beyond what I ever imagined my site could look like and I feel very blessed & grateful to have Naomi design & create this site for me. She's an absolute gem and she doesn't dissapont. Thank you Naomi, you're amazing!!! Xxx
Naomi has recently built our new website. It was a pleasure working with her. Naomi is very professional but also incredibly approachable. She is very creative and instinctively knew what style we were looking for… The design of the website was spot on from the word go and Naomi made all the updates we required immediately which meant that our new website was able to go live very quickly, this was very important to us as we needed our website for people to book and pay for our classes. We are very happy with our new website and would highly recommend Naomi to others.'
I couldn't be happier with Naomi's work creating my website! Naomi took on board all the things I wanted and then added her creative flair to make something better than I'd ever imagined! Communication was always fast and clear. It was a very easy, personal and rewarding experience all round, not to mention I have a fabulous site online now!
Like most small businesses, I had an idea of what I'd like a new website to look like and the functionality it should have – but I didn't have lots of time to dedicate to it whilst looking after my clients. I gave Naomi a sketchy idea of look and feel – and that was all – she did the rest. She's one of the best creative, mind readers I know, and the website is great for what I need.
So after trying to create my own website, and then realising it didnt work the way i wanted it to, I contacted Naomi at – Happy Heart Online. Instantly, i found Naomi easy to talk to, knowledgeable and clear in options available to me. I chose my option of working with her and haven't regretted a moment. Naomi is so easy to work with, enthusiastic, and passionate that you cant help but fall in love with both her and her work. She really is Happy Heart Online and creates online Happy.
thank you Naomi
I was on the hunt for someone to do my very first ever website since opening my PR business – something that is daunting enough without knowing where to find someone good. I was put in touch with Naomi through recommendations from other 'PR folk'  – and gosh, they were not wrong. Naomi was a total pleasure to work with, not only guiding me through what pages to have, but also being really honest about what colours, images and design would work for me. Since setting it live a few a months ago, I have already had two new business opportunities that became clients through my website alone – so I don't think you can say more than that. Well, other than, if you need a website…only go to Naomi.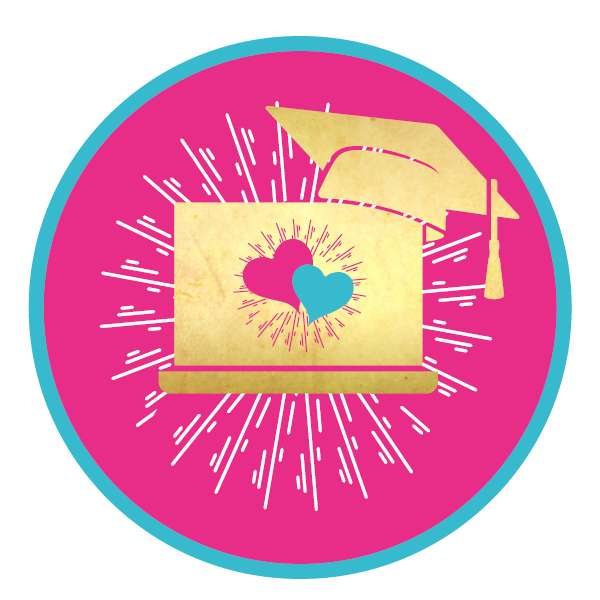 Working on a budget or want to develop your own website skills…