The Ready Made WordPress Website Solution for your Small Business
Launch your new website within a few days with our easy to use Ready Made WordPress Website Designs.
Happy Heart Ready Made Website Designs and training resources will help you get your website online in no time at all,  so you can do what you love and get your business seen online!
Your Ready Made Website  – easily customisable to any colour 
Simply choose your layout then match your colour to meet your business and your brand. Add your own text and images and get ready to launch a website you love with the world!
All the designs are created by me – Naomi Gilmour I'm a website designer and online marketing mentor  with over 20 years experience in online marketing,  so you are in safe hands!
I am here to help and support you to customise and launch your website with step by step training resources and during our live weekly support sessions.
If you would like to take control of your website and launch a website you totally love, one that will help you create an impact online,  then Happy Heart Ready Made Websites are perfect for you!
There are 6 layouts to chosse from and you can customise them to match your business..
A designer website without the designer price tag!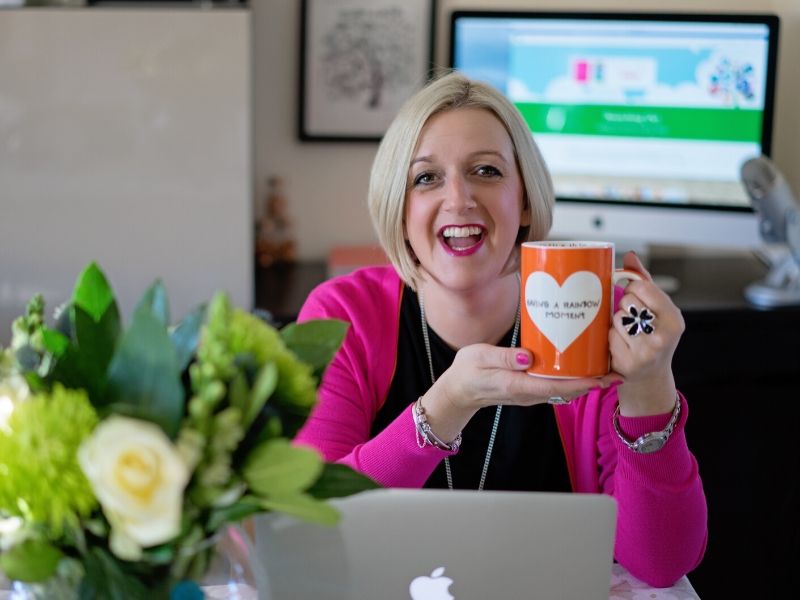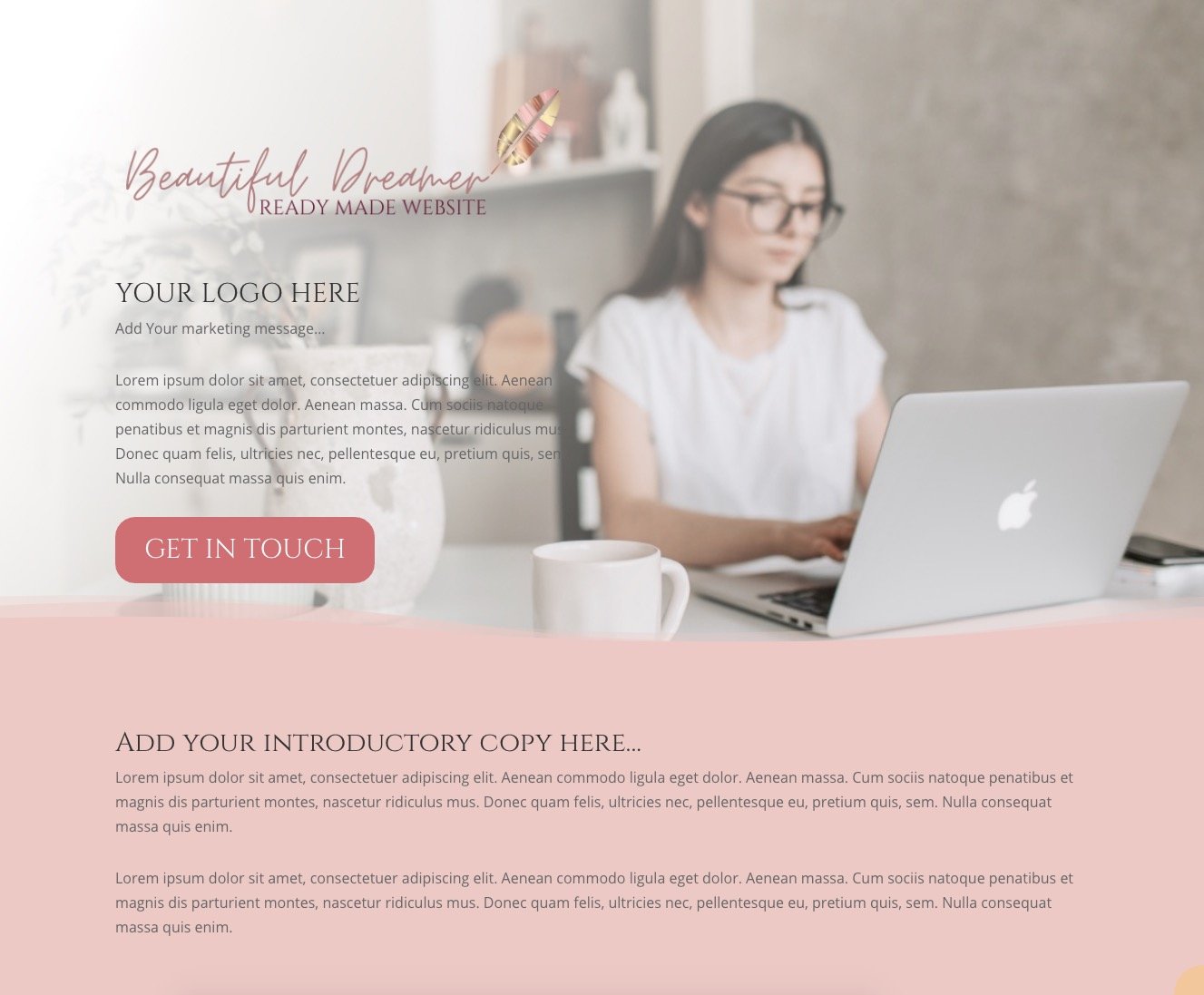 Choose a website template design
Whether your business is modern and minimalist or quirky and bright, these WordPress Website Designs have been developed to help your business create an impact online.
Customise Your Website
Within no time at all your new website will be ready for you to get started.  Make yourself a cuppa and follow the video tutorials, they will show you step by step how to  to customise your colours, text and images and make your dream website a reality.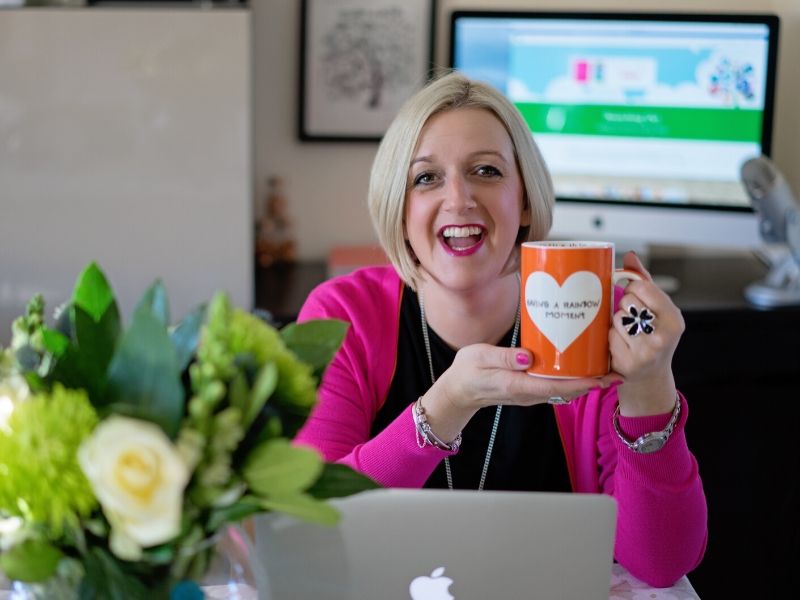 Live Support and Workshops
Boost your branding and online marketing with my mini workshops.  I will teach you tips and tricks to really help you make an impact online!
Love your website and launch!
It's time to share your new fabulous website with the world.  I can't wait to see everything come to life, so you can create the online presence of your dreams!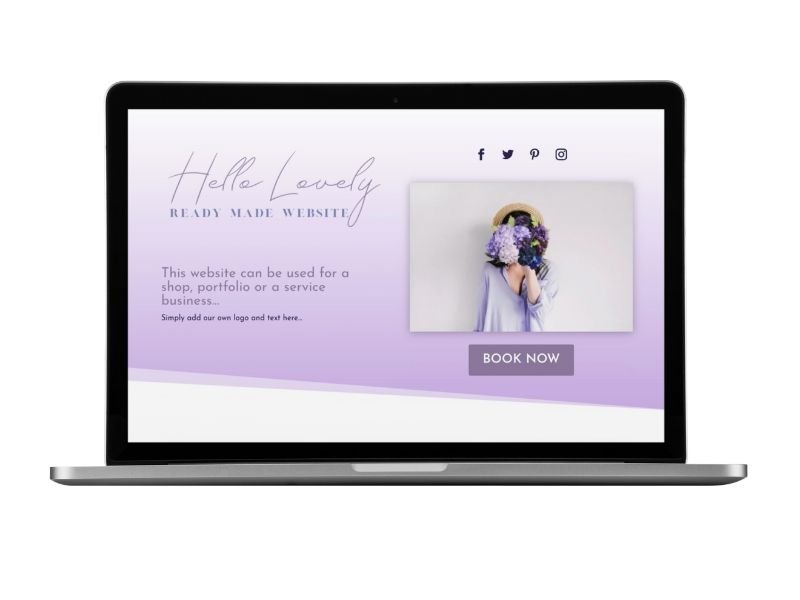 HAPPY CLIENTS… WHAT THEY SAY ABOUT WORKING WITH ME
"I am absolutely LOVING working on my website! It's so easy as Naomi has set up these gorgeous websites in various different designs and they come complete so you only have to personalise them! I absolutely love mine.  It's super easy to make the website personal to you. There are lots of mini bite size demon videos so it's like Naomi is there with you holding your hand and guiding you through each step. I honestly cannot recommend these absolutely gorgeous websites highly enough! I never thought I would be able to have a website I'm proud to show the world because I thought it would cost a fortune! These ready made websites are really affordable and I will tell everyone i know about this service. I am one very happy client."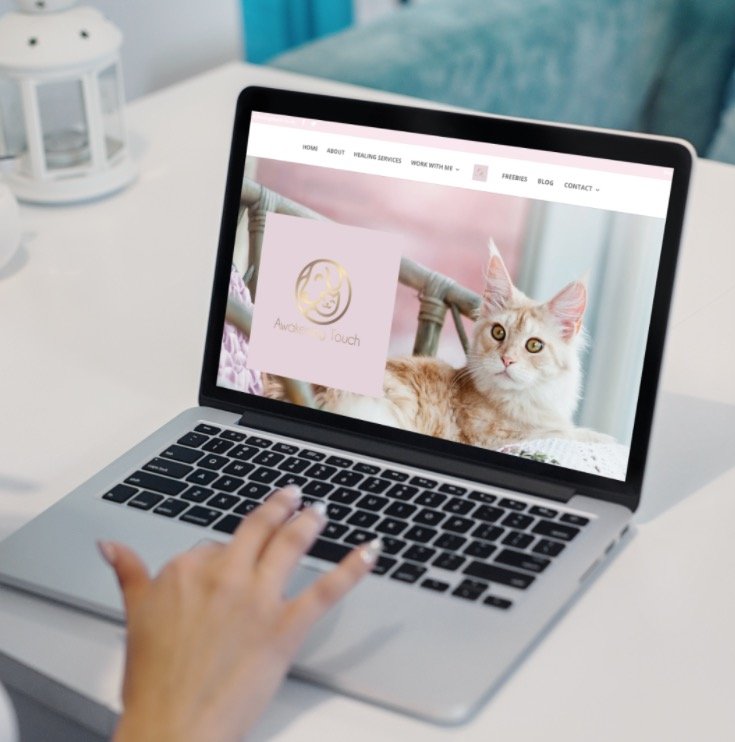 "My website is officially live and Naomi has held my hand the whole way through! Fantastic how to videos to follow to set up and if you are unsure, you only have to ask.
Even took the time to explain customer journey on the website, made suggestions to make it easier for my customers to navigate from one area to another!
Thank You Naomi, I'm so happy to have a beautiful and functional website. Bring on 2019!"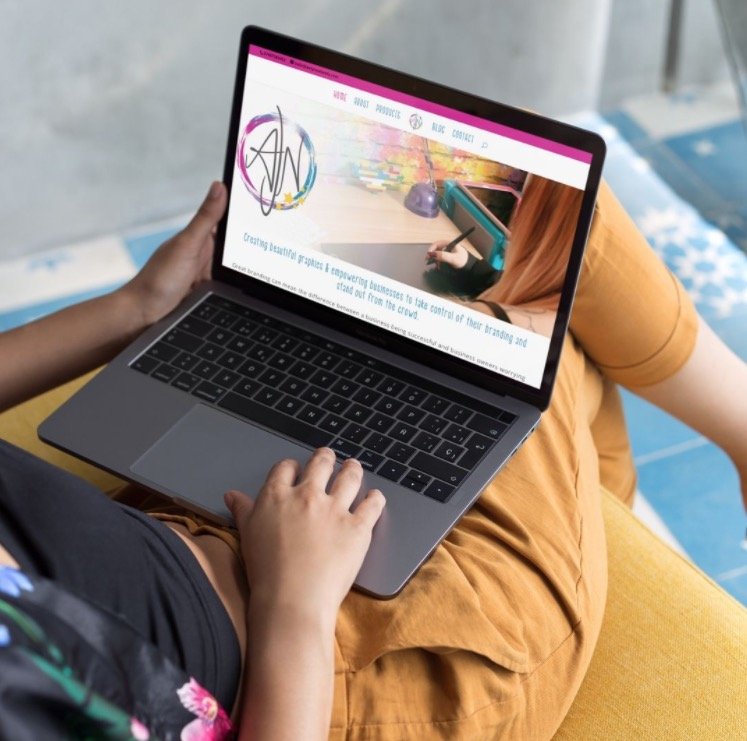 "I'm so happy I discovered these website templates – what a revelation. An affordable, stress-free way to have a professional looking website and the support from Naomi along the way is second to none.  I now have a website for my small business that looks good and works well! The templates have all been set up by Naomi so you know it's done right and it's so easy using her step-by-step videos to get each section sorted.
Very highly recommended – thank you Naomi!"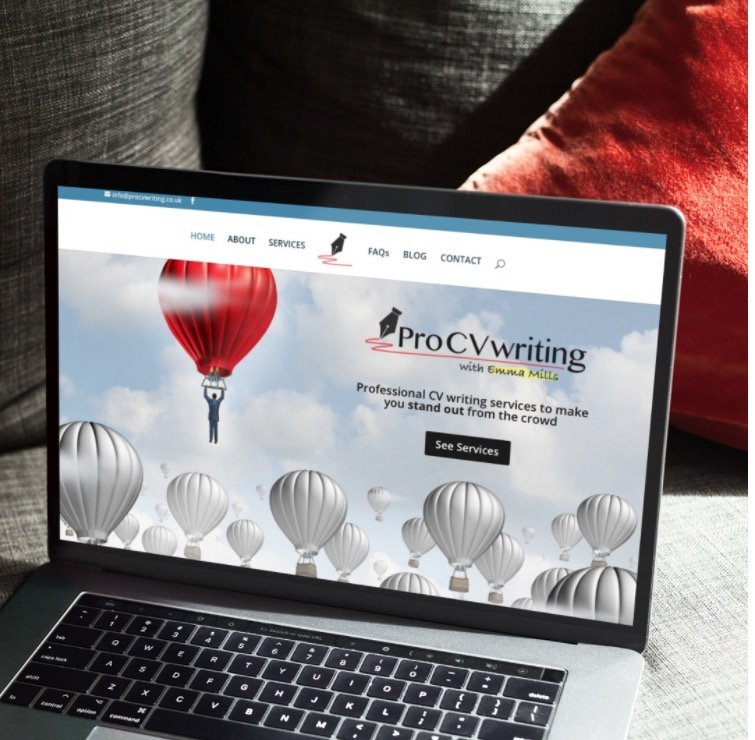 It's been brilliant!  If you are a small business and having got a massive budget I would highly recommend you get a ready made website, it's super simple!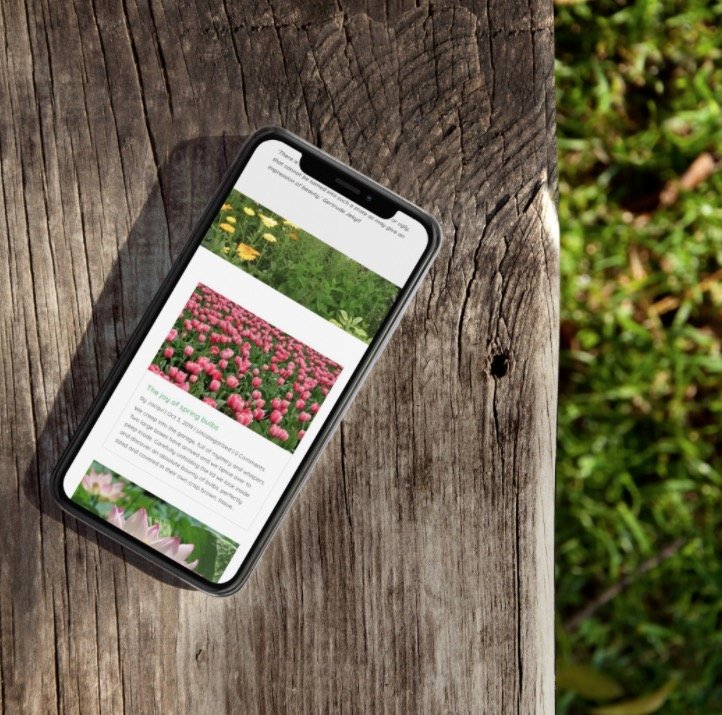 Naomi is super helpful, professional and creative.
She's a breath of fresh air.
Thank you for all your help recently, my new website is beautiful!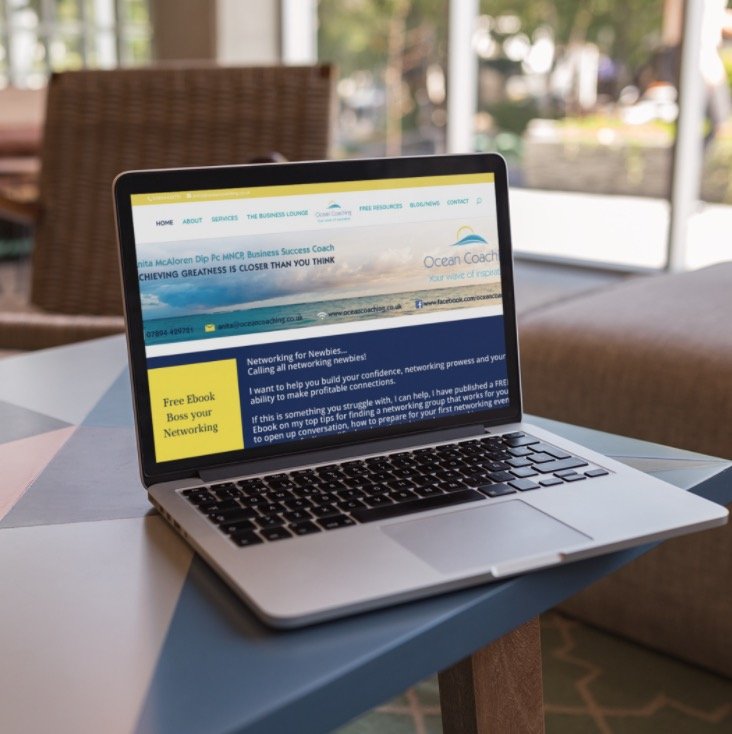 "Naomi is fabulous, the way she has set the websites up, is easy to follow and make your own. The support you receive is amazing."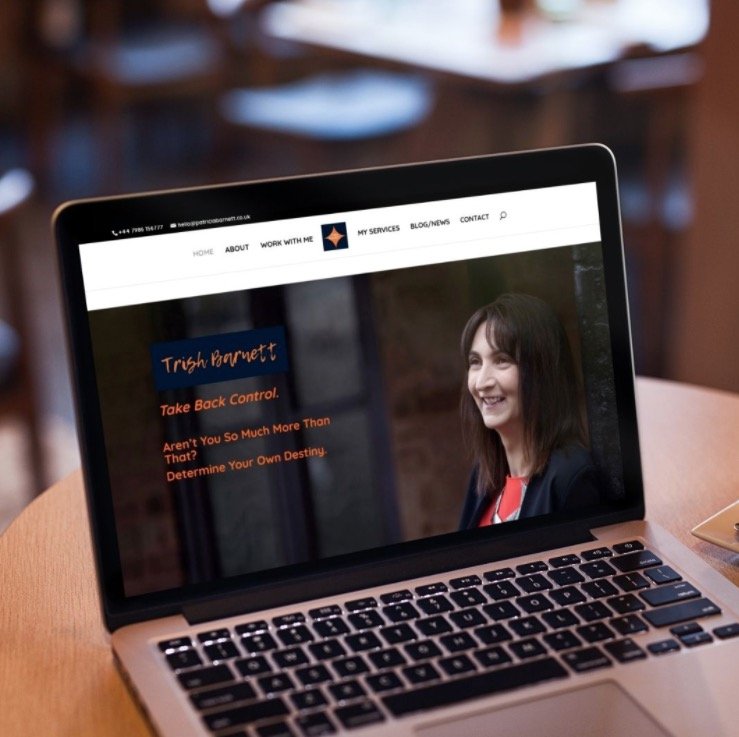 "Oh my lord Naomi my confidence is through the roof. I'm doing things with my website I never thought I could do. It's not finished but thank you so much so far."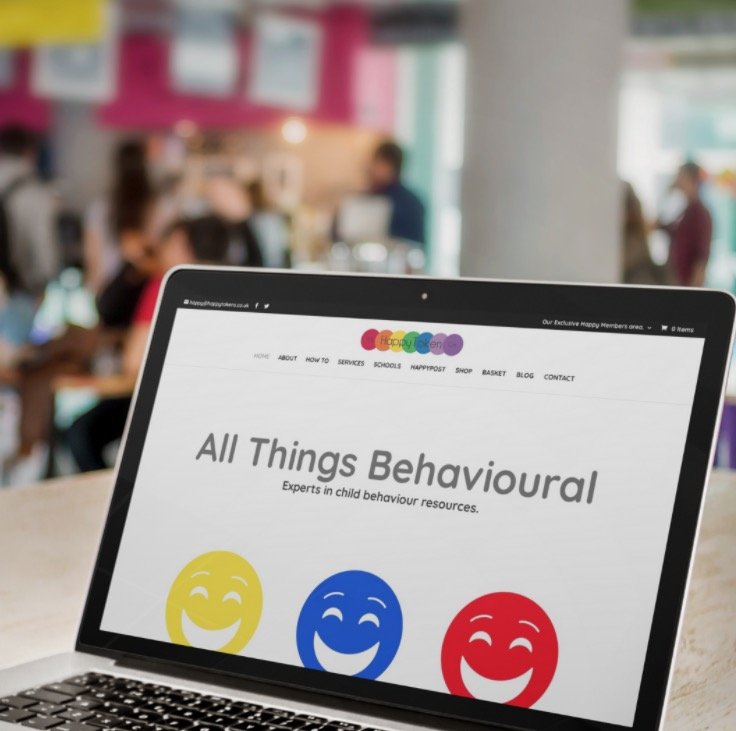 I have made 4 sales in the first week and covered the cost of the website template already.  The support, the simple and easy to understand videos and the community in the group is wonderful.
Thank you thank you thank you, Naomi, you are a STAR.
These ready made websites are the 'icing on the cake' for entrepreneurs who are either need a website for their new business, not happy with their current website, or like me are branching out with a new venture and a new brand.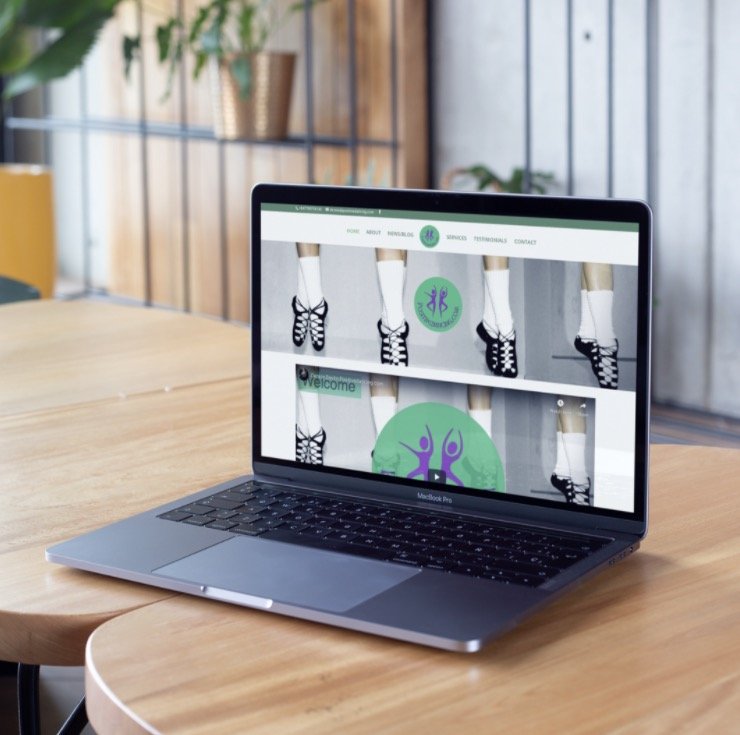 "I absolutely love working with Naomi – professional, informative, supportive, authentic, fun, lovely lady!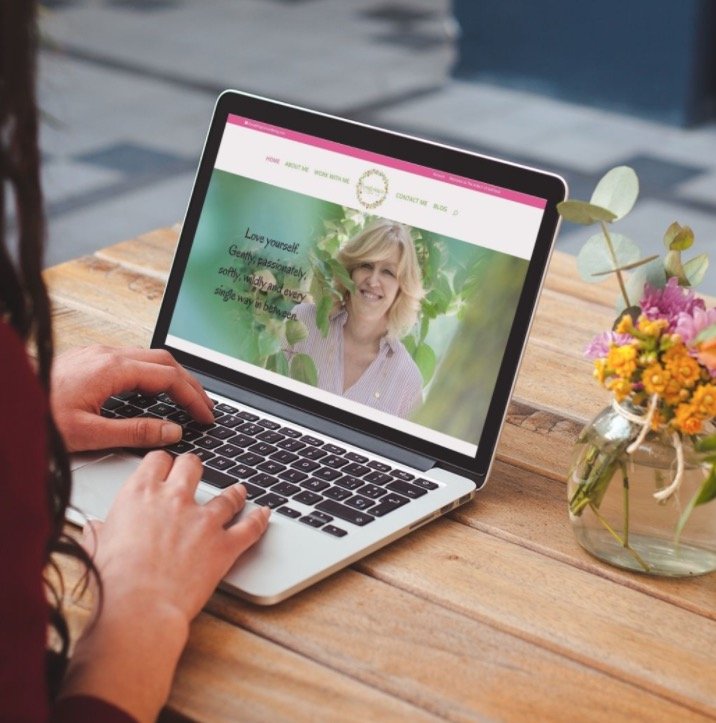 "I love Naomi's courses. A genuine and talented trainer, no nonsense, clear approach. It's great value."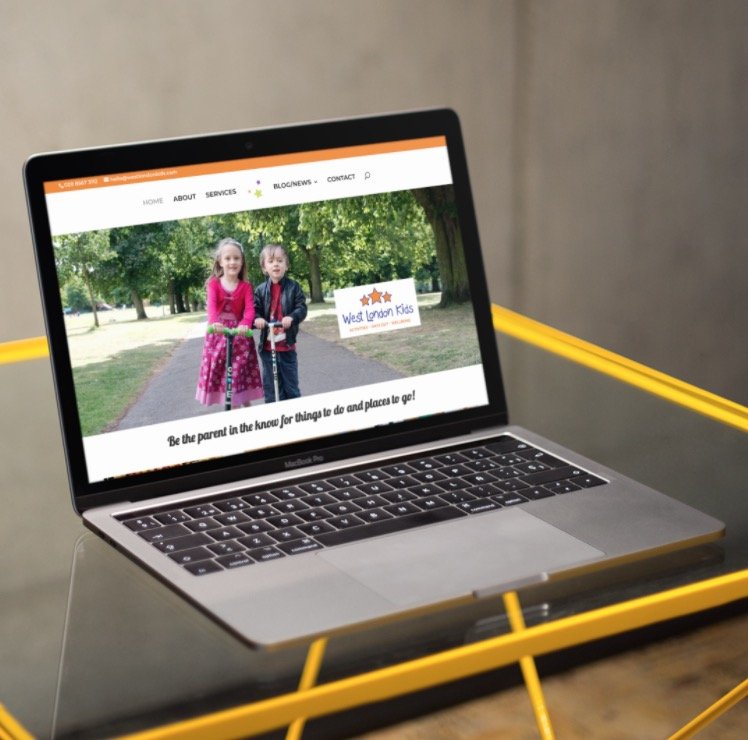 "Naomi is just a wonderful, super talented, giving lady and I'm thrilled to be working with Naomi on my website. They're designed beautifully and they are ready to personalise. The thing I love the most is how Naomi makes all the videos and content in short, easy to figure out videos. Everything is explained wonderfully. Naomi is on hand in the closed group and she will help you with anything. She's really one talented lady.  Thank you for all that you do to help us Naomi and for believing that we can do it. You are a star"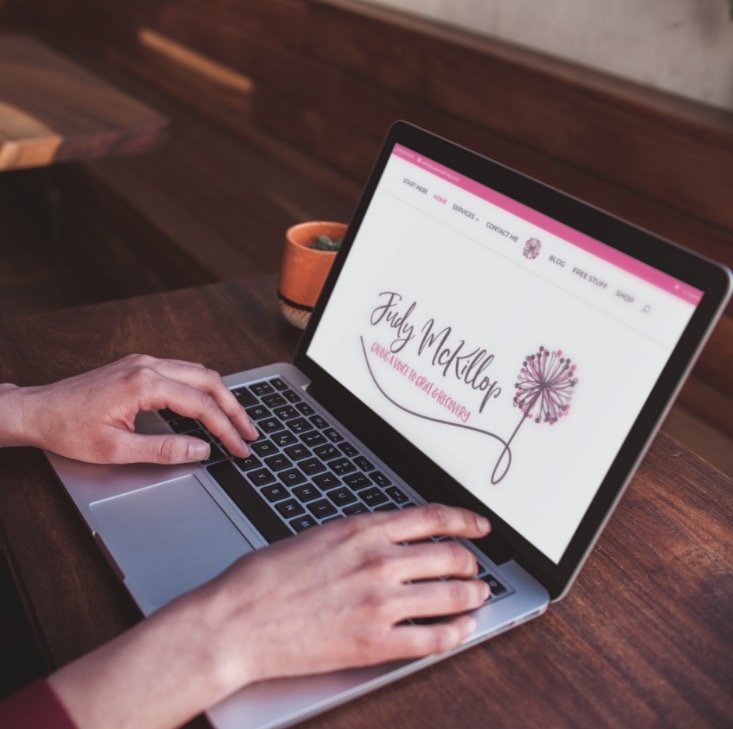 I have 2 ready made websites with Naomi One is a shop. I was a complete techophobe I didn't think I could built a professional website. But with Naomi you are completely supported and the tech is so easy to use. I now have websites I am truly proud of but most importantly I have total control of. I could not recommend Naomi and Jetset enough 

 xxx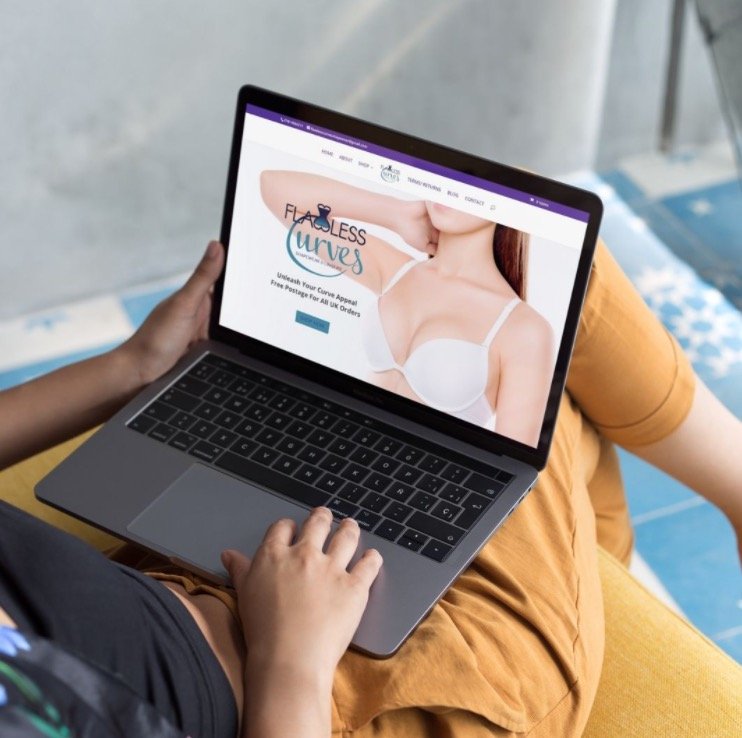 "Naomi is fabulous, the way she has set the websites up, is easy to follow and make your own. The support you receive is amazing."
"I loved the idea of being able to focus on writing great content rather than faffing with design. Naomi has made it super easy but there is still the flexibility to make my website my own. I loved that it was built within WordPress as I didn't need to start from scratch.  The additional support from Naomi's teaching modules and the Facebook group has been truly appreciated and possibly the biggest advantage for me. Knowing that when you get stuck, help is at hand, really took the stress away. I also love that I have the option for the future to have my new website expand alongside my business. Very pleased with the results and would highly recommend this to anybody who is looking for a quick and easy way to get their website up to date or build their first one. Mine was live within a matter of days and I know it was the ready made model that made this all possible."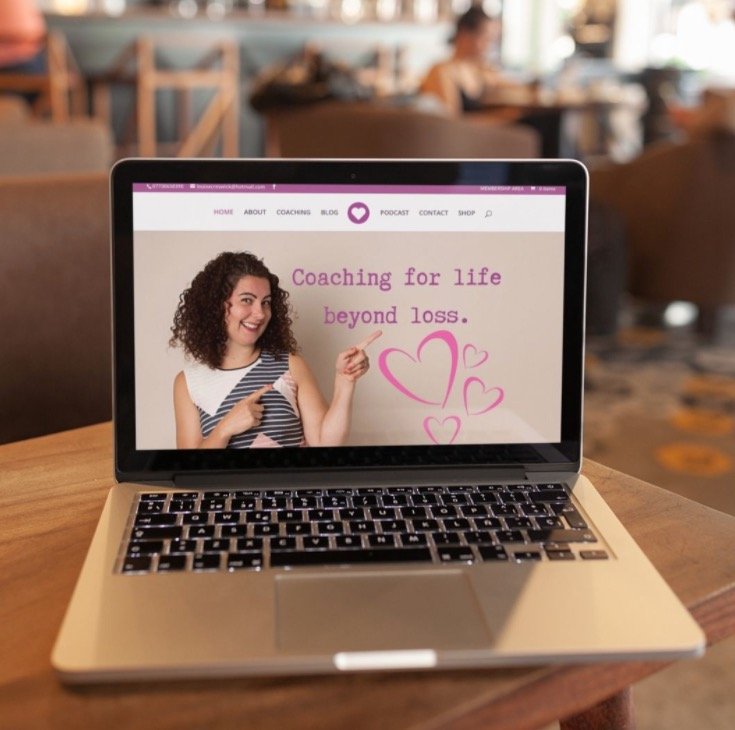 "I love how easy my new website is to work with and your 'How to' videos are fab Naomi. Thank you so much."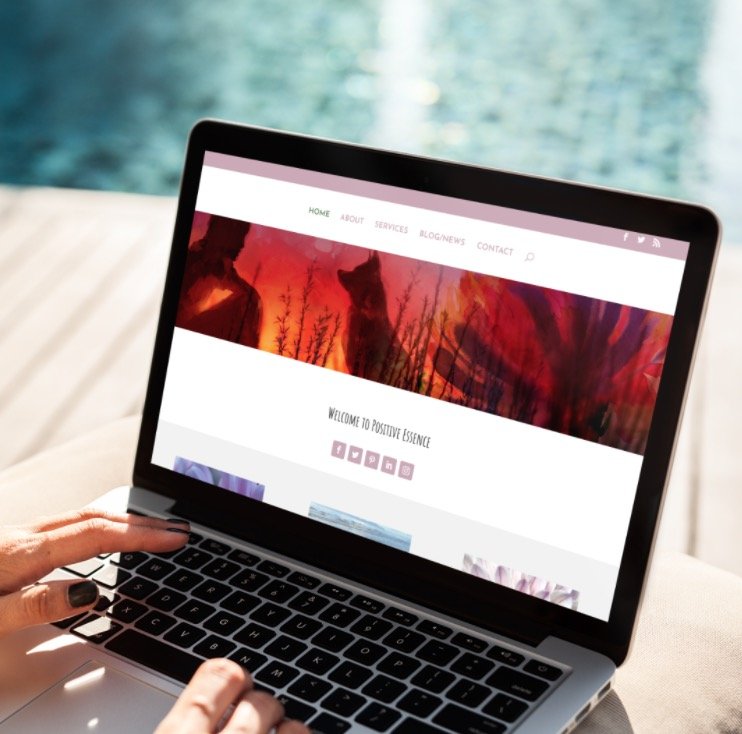 I wanted a website that was adaptable and would grow with my businesses, but I'm not at all techie and didn't know where to start. Naomi and her ready made website package has removed so much stress in my life, with her continued support and excellent how-to videos, Naomi is making the whole website thing possible for me. I highly recommend Naomi Gilmour at Happy Heart and websites for wherever you are on your business journey"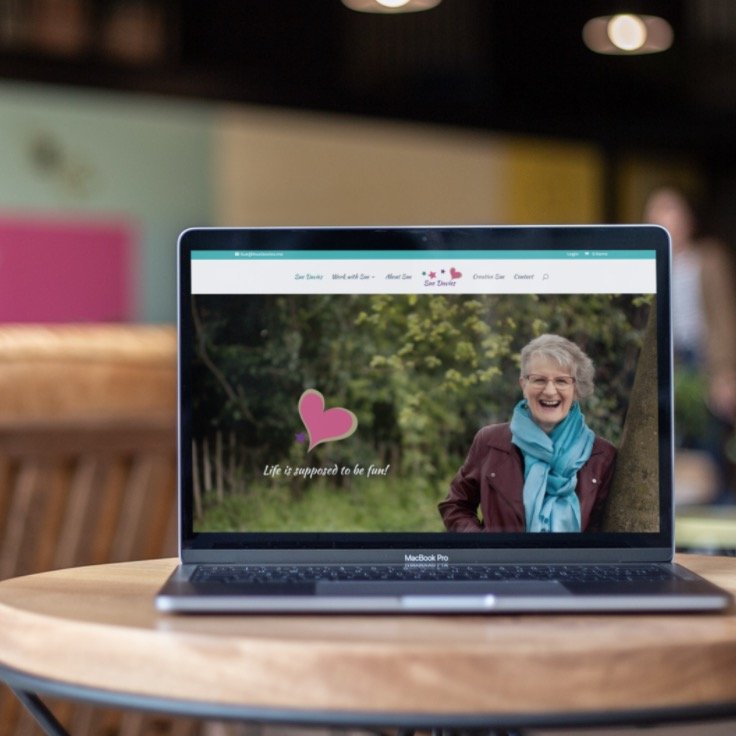 I love working with this lady. Her knowledge of WordPress websites is phenomenal. Her instructions are clear and really easy to follow. If you need a website I can highly recommend Naomi's jet-set website, easy to build with instructions from Naomi. You get to belong to a group so you always have ongoing support. All questions are answered either in group or on the live Q&A which happens every week. I could go in and on about how wonderful this lady anD her websites are, but I will end by say in five stars and u would highly recommend without hesitation this lady and her websites."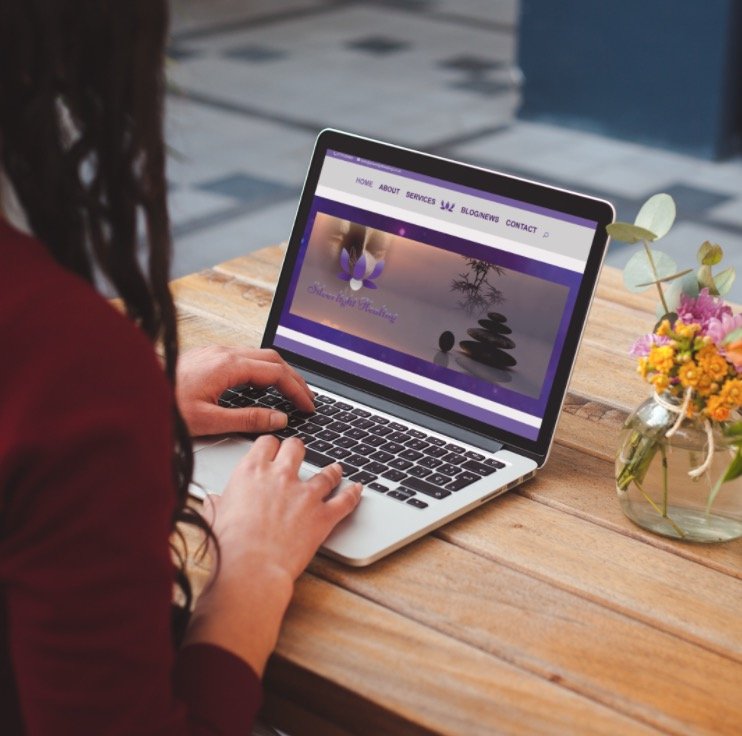 Highly recommend working with Naomi, I have a brand new website that's up and running that i couldn't have done on my own. I can say I did alot myself, using the step by steps to help, anything too technical and Naomi was on hand to sort it all out. I'm just sorry I waited so long to do it.
If you are thinking of having a revamp or starting from scratch, get in touch with Naomi and she'll point you in the right direction x
Thank you so much for your help x