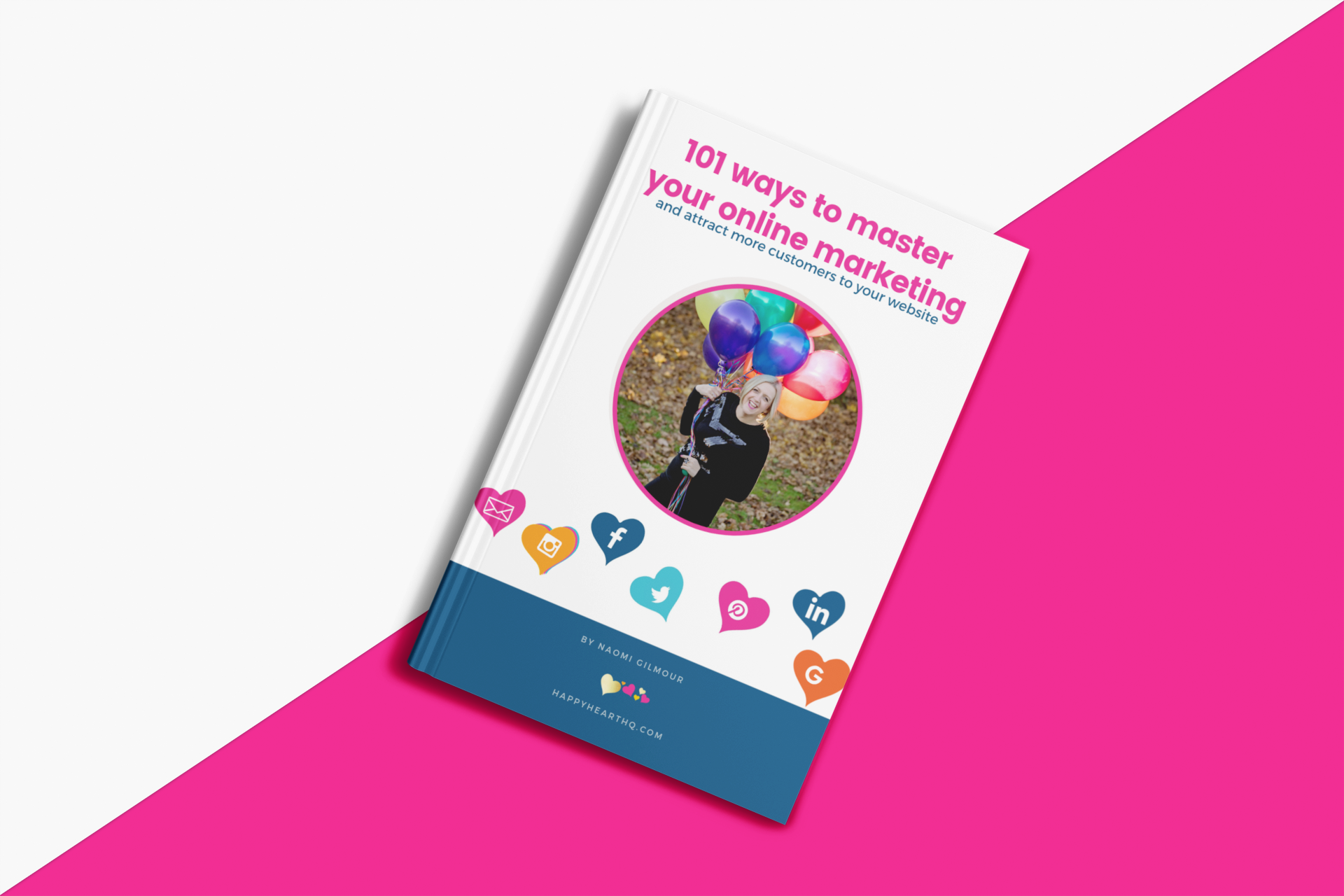 101 ways to master your online marketing and drive more traffic to your website
If are look to gain better results from your website, social media and email marketing this guide is for you!  It includes 101 simple tips that you can implement straight into your business so you can start moving forwards with your online marketing without getting bamboozled in a tonne of tech talk.
Simply enter your details below to download your FREE guide.
[magicactionbox id="5871″]
Please note I will also send you my regular newsletter and details of any promotions and courses.  Your e-mail information is safe with me and your privacy is of utmost importance to me too. You can read my privacy policy here  I will never pass your details on to any third parties or use it in any way which you have not already provided consent. You are, of course, free to unsubscribe at any time using the link in my email.