SEO Made Simple Mini Course
If you are wondering how to get your business to show up in Google, wanting more of the right kind of visitors to your website so that they will actually want to buy from you and all the talk of keywords, tags and optimisation has left you feeling confused and overwhelmed, this mini course is for you!
Learn the simple steps and seo strategies that you can implement straight into your business to help you get seen and create an impact online.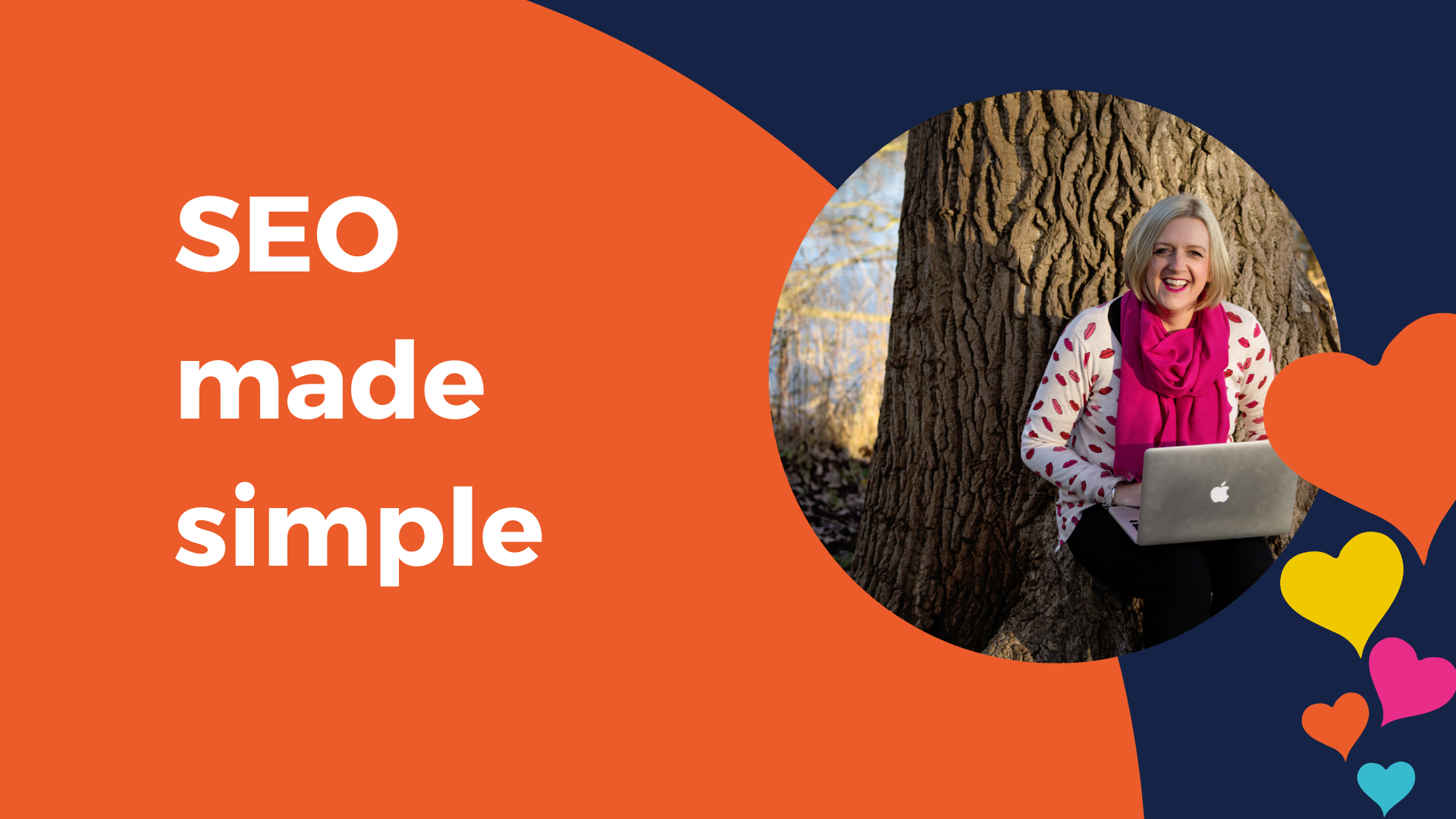 When Is It?
It's a learn at your own pace mini course, so you can access it at your desk or on a mobile device.
Who Is It For?
It's for small business owners who want to understand the basics of seo to get their business seen online
SEO MADE SIMPLE
An overview of seo and how you can work smarter and save time to get seen online.
KEYWORDS & PHRASES
How to understand your audience and choose the right keywords and phrases for you, so you can stand out from the competition in your Google searches.
CLEVER CONTENT
Creative content suggestions to get help you attract the right website visitors for you.
LINK BUILDING
Understand why links matter and how you can build them.
SEO AND SEARCH
Learn the differnce between the two and how you can use them both together to amplify your visibility online.
How Much Does It Cost?
It's just £37 for lifetime access